Your Las Vegas Plastic Surgeon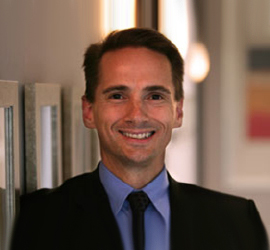 Picking the right plastic surgeon makes all the difference between a plastic surgery whose results match the set goals and a botched surgery that needs to be revisited. A good way to go about this is to look for a credible surgeon who has years of expertise in the field, such as Dr. Brian J. Parker, MD. A thorough research on the surgeon's credibility and certifications, followed by a review of follow-up photos of previously performed surgeries can help you in arriving at the right choice. Price is another valid consideration while choosing your Las Vegas cosmetic surgeon. Dr. Parker offers some of the most competitive pricing in the market, so it won't burn a hole in your pocket. Furthermore, Dr. Parker offers financing options in case patients are not able to pay the expenses up-front and are on the lookout for more affordable routes.
Dr. Brian J. Parker, MD, practices in Las Vegas, and offers individualized treatments that are patient-specific. While the procedural basics remain the same, Dr. Parker tailors them so they meet the aesthetic requirements of each patient. Furthermore, Dr. Parker makes time to take the patients through all aspects of the procedure so they are well-informed about its details and undertaking before moving forward. Dr. Parker uses the latest cutting-edge equipment and techniques to carry out these surgeries. An added advantage of choosing Dr. Parker is that you can rest assured that you are in the hands of a surgeon who is well-versed with latest developments in the world of plastic surgery and employs the same in safe, effective treatments to render aesthetically pleasing results.
Body contouring
Dr. Parker's wide range of body contouring techniques include both non-surgical and surgical cosmetic procedures like tummy tuck, liposuction, ultrasound liposuction, spider-vein removal, venus freeze, and coolsculpting. These techniques are ideal for patients looking for alternatives to weight loss methods for achieveing a flattering physique.
Breast surgery
Breast surgeries offer an aesthetic solution to patients who wish to modify the size, volume, or shape of their breasts either for aesthetic or medical reasons. Breast augmentation, breast reduction, and breast lift are some of the breast surgeries that Dr. Parker performs. These surgeries are adeptly carried out by Dr. Parker to deliver natural-looking results.
Facial surgery
Facial features are delicate in nature and manipulating it surgically requires a high degree of skill and dexterity. Dr Parker carries out several facial cosmetic procedures such as rhinoplasty (nose job), blepharoplasty (eyelid surgery), otoplasty (ear reshaping), brow lift, and facelift. With the presence of a skilled surgeon and state-of-the-art technology by your side, the results of the your facial cosmetic surgery is assured to be long-lasting and efficacious.
Skin rejuvenation
There are various skin rejuvenation treatments today that are minimally invasive and non-surgical in nature. However, they should be employed by experienced plastic surgeons who are well aware of the implementation techniques and render them for the best results. Dr. Parker provides numerous skin treatments that include collagen injections, botox, laser treatments for hair removal, skin resurfacing, and fraxel.
If you would like to learn more about the plastic surgery procedures and treatments performed by Plastic Surgeon, Dr. Brian J. Parker by contacting us at (702) 240-9500.