Las Vegas Plastic Surgeon Dr. Brian Parker: RealSelf Patient Reviews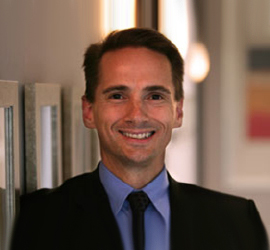 Dr. Brian Parker provides a wide range of cosmetic surgery as well as non-surgical procedures to his patients. Many of his patients like to share their experiences with others on social media and popular websites such as RealSelf. Experienced and qualified plastic surgeon Dr. Parker provides various procedures to patients in Las Vegas and surrounding communities.
RealSelf Patient Reviews
5 out of 5 stars      
Tummy Tuck
Las Vegas, NV
Someonenew
Dr. Parker takes his time with patients (so much so that you may be waiting for him for a while!) But, he makes sure to set your expectations correctly and takes into account any pictures you bring along at your pre-surgery consult.
His stitches are PERFECT, which is why I used him to revise my mastopexy scars (revision lift). After care follow up is exceptional. There was additional sagging in my breasts, which he re-did for a very fair price in his office surgery room.
Wanted for 20 Years, Finally Succeeded
Las Vegas, NV
Vegasangel1958
Free Initial consultation where procedure is explained and estimate of cost is provided. No pressure. Appointment two weeks before surgery for all pre-op requirements. Meeting with you prior to the surgery to answer any questions and explain what is going to happen. Follow-up appointment the next day after surgery.
Appointments twice a week to check drainage, swelling, and answering any questions – never rushed. You might have to wait a while to see Dr. Parker; however, he makes you feel as though you are his only patient during your time with him. Once drainage had subsided, he saw me a few more times and then released me. Dr. Parker and his staff are top notch and I would never go to anyone else.
5 out of 5 stars     
52 yrs Female Who had the Gastric Sleeve Done 2 1/2 Yrs Ago and Was Time to get the Excess Skin Removed from my Stomach
NV
shesamjo2002
Dr. Parker is wonderful. He is completely invested in his patients from start to finish. I would recommend him to anyone. Great experience overall.
5 out of 5 stars      
Tummy Tuck
Las Vegas, NV
jginsberg
I couldn't be happier with Dr. Parker. Very professional but charming at the same time. He made me feel very comfortable from initial consult to my final follow up visit. I would highly recommend Dr. Parker for this procedure.
5 out of 5 stars      
Breast Augmentation
31 Yrs, 3 Kids, Size 32A
Las Vegas, NV
ShandyJones
Dr. Parker is amazing!!! I have nothing but positive things to say about this surgeon. He put me at ease at every appointment and treated me with professionalism and accurate information. The day of the surgery he's literally erased my lines 8 times! Because of this, for lack of a better word, I have perfect breast augmentation. I recommend Dr. Parker to anyone and everyone I speak to. He is AMAZING!!!!!!
5 out of 5 stars      
Breast Augmentation
I Love Dr. Parker and His Staff!
Las Vegas, NV
Stitchandcrash1
Dr. Parker was professional and courteous. He answered all of my questions and was very nice. He even has a great sense of humor.
5 out of 5 stars      
Lip Surgery
Las Vegas, NV
janeasch  
Corrective surgery to my lips. 
5 out of 5 stars      
Breast Implant Revision with Sientra Anatomical Shaped Implants
Las Vegas, NV
Tinklebell
Dr. Parker has amazing bedside manner and cares about the outcome of not only his work, but also his patients. 5* Stars for AMAZING PRE and POST OP CARE!
Dedicated cosmetic surgeon Dr. Parker receives patients from Las Vegas and nearby areas for a variety of plastic surgery and non-surgical procedures.
If you would like to learn more about the plastic surgery procedures and treatments performed by Las Vegas Plastic Surgeon, Dr. Brian J. Parker by contacting us at (702) 240-9500.