Types of Body Contouring Procedures: Surgical & Non-Surgical
Body Contouring Procedures
Body contouring procedures, cosmetic surgery as well as non-surgical, are becoming increasingly popular in the US. The procedures are designed to enhance the figure of a woman or man in a targeted manner. Specific areas with excess fat deposits or loose skin can be treated to achieve overall aesthetically pleasing results.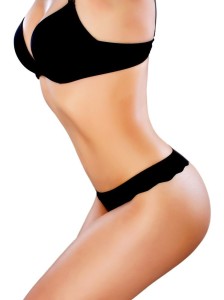 Parker Plastic Surgery and Aesthetic Solutions, led by eminent plastic surgeon Dr. Brian J. Parker, is a premier practice providing both surgical and non-surgical treatments for body contouring. The practice receives patients from Las Vegas and surrounding communities for various procedures related to the breast, body, and face.
Surgical Procedures
The following are three major body contouring plastic surgery procedures offered by Dr. Parker:
Tummy Tuck
Abdominoplasty or tummy tuck is a plastic surgery procedure aimed at reducing excess skin and fat from the waist area. In cases where the underlying abdominal muscles have become weak, tummy tuck will also include muscle tightening. The procedure can restore a firmer and flatter abdomen to make a person appear more attractive and youthful. If the surgery involves both upper and lower abdomen, the surgeon may also reposition the navel to a more appropriate level.
Liposuction
Liposuction is ranked as the most popular cosmetic surgery procedure in the US today. The procedure is designed to remove unwanted fat pockets from specific areas of the body such as the thighs, hips, abdomen, flanks, back, upper arms, calves, neck or cheeks. Less invasive surgical techniques such as tumescent liposuction, which can be performed using only local anesthesia, have made this procedure safer and more effective with reduced downtime.
Ultrasound Liposuction
This is an advanced body contouring technique that is aimed at making the liposuction procedure simpler and less invasive. The surgeon will deliver ultrasonic sound energy directly to the targeted fat deposits. The heat generated from this energy can liquefy the fat, making it easier for the surgeon to suction out the fat without aggressive manual manipulation.
Non-Surgical Procedures
As an experienced cosmetic surgeon, Dr. Parker receives patients from Las Vegas and nearby areas for non-surgical body contouring procedures as well.
CoolSculpting
CoolSculpting is an innovative non-surgical fat reduction procedure that involves a unique cooling process to disintegrate unwanted fat cells. The procedure causes no harm to the surrounding healthy tissue, and ensures elimination and gradual exit of the stubborn fat cells from the body. Almost no downtime or discomfort is involved in CoolSculpting procedure.
Venus Freeze
Venus Freeze is another non-surgical skin tightening and fat reduction technique that is based on a unique (MP)² technology. The procedure combines the power of both multi polar radio frequency (RF) energy and pulsed magnetic fields. The synergistic results from this combination produce enhanced body contours in targeted areas.
If you would like to learn more about the plastic surgery procedures and treatments performed by Las Vegas Plastic Surgeon, Dr. Brian J. Parker by contacting us at (702) 240-9500.