About Tummy Tuck Surgery
Tummy Tuck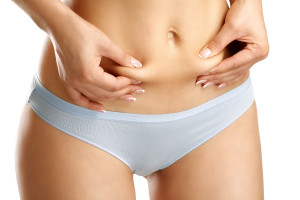 Tummy tuck, clinically known as abdominoplasty, is a cosmetic surgery procedure designed to enhance abdominal contours and create a more youthful mid-section profile. Excess skin and fat tissue from the tummy area will be surgically removed, and in some cases, the underlying weak abdominal muscles may also be tightened.
According to the patient's anatomical and cosmetic requirements, the surgery will recommend an appropriate tummy tuck surgery approach. While traditional full tummy tuck is a more effective and comprehensive procedure, some patients may only need a mini tummy tuck to improve lower abdominal contours. Experienced plastic surgeon Dr. Brian Parker provides tummy tuck to patients in Las Vegas and surrounding communities.
Who is a Suitable Candidate?
Any man or woman who is unhappy with the appearance of uneven abdominal contours due to excess skin, stubborn fat deposits, or sagging muscles may make a suitable candidate for tummy tuck plastic surgery. The surgeon will closely examine the abdominal anatomy in relation to the rest of the body to determine candidacy.
An appropriate candidate will be healthy and not suffering from any medical conditions that could increase the risk of surgery. They should ideally be a non-smoker or willing to quit smoking for a few weeks, have stable and moderate body weight, and keep reasonable expectations.
Surgical Techniques
Traditional Abdominoplasty
Traditional or full abdominoplasty is a major procedure involving a hip to hip incision. Additional small incisions will be placed around the navel. The technique is designed to address the entire abdominal area, and will also involve repositioning of the belly button to a more youthful level. Results with traditional abdominoplasty are substantive and sustainable.
Mini Tummy Tuck
Some patients may only require a maintenance procedure or a limited improvement in the lower abdominal area. In such cases, the cosmetic surgeon may suggest a mini or partial tummy tuck, which will involve only one small incision. Upper abdomen will not be treated in this procedure. Scarring is minimal, and recovery will be faster with mini tummy tuck. Dr. Parker receives patients from Las Vegas and nearby areas for this procedure.
Endoscopic Abdominoplasty
This is an innovative technique, which involves the use of an endoscope or a tiny camera. Through a very small incision, the surgeon will insert the camera into the targeted area, and view the underlying muscular structure on a monitor. This will allow the surgeon to perform more precise surgery in a less invasive manner.
Extended Abdominoplasty
This technique involves re-contouring of the abdomen as well as the flanks on either side of the waist. The surgeon can address a larger surface area with this technique to produce more uniform looking results as compared to the traditional tummy tuck surgery.
Circumferential Tummy Tuck
Following a major weight loss procedure, an individual may be left with a large amount of loose skin in the abdominal area. This can be corrected with circumferential abdominoplasty. Fat removal is usually not involved in this technique, and the focus is on the surgical excision of loose skin from the abdomen.
If you would like to learn more about the plastic surgery procedures and treatments performed by Las Vegas Plastic Surgeon, Dr. Brian J. Parker by contacting us at (702) 240-9500.