Preparing for Breast Augmentation Surgery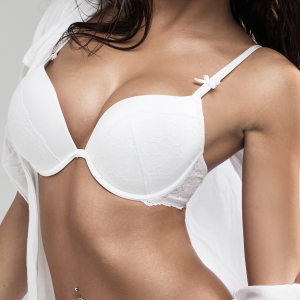 Between 1997 and 2012, more than 4.5 million breast augmentation cosmetic surgery procedures were performed in the US. These are statistics released by the ASPS, and they reflect on the popularity of breast augmentation, which is now the number one cosmetic surgical procedure in the country. Preparation before the surgery is a key contributor to the final outcome in a major procedure such as breast augmentation.
Dr. Brian J. Parker is a committed plastic surgeon providing breast implant surgery and other procedures for the breast, body, and face. Dr. Parker will guide the patient through the preparation process and other stages in the procedure. Patients in Las Vegas and surrounding locations have an opportunity to receive breast augmentation from Dr. Parker.
Assessing Aesthetic Goals
As a starting point, the patient should closely assess her reasons for wanting to have breast implant cosmetic surgery. She should frankly share with the surgeon about her intrinsic cosmetic desires and needs, and point out what makes her unhappy about her existing breasts that she wants to improve.
Breast augmentation surgery is a personal journey, and no woman should choose it just because someone else asked them to choose it. She should preferably visit the website of the probable surgeon that she may have selected for this procedure to learn more about the procedure prior to her consultation.
Breast Implant Internet Forums
Online forums such as RealSelf and other social media and online communities provide an opportunity to a woman to explore more about breast implant surgery, and find real-world advice and information. She may connect with other women who have received the same procedure in the past and are willing to share their experience.
Having access to community support and going through the first-hand experiences of past patients will help a woman discover whether she is ready for breast augmentation. It will also place her in a much better position to have a meaningful engagement with the breast surgeon during her pre-operative consultation.
Meeting Candidacy Requirements
The patient's candidacy would be determined by the plastic surgeon before accepting her for breast augmentation. The patient should be in good general health and have a stable and moderate body weight. She should not have any near-term plans for a pregnancy or major weight loss.
She should review as many before and after images as possible in order to develop reasonable expectations from breast augmentation. She should also prepare a list of questions that she wants to ask the surgeon at the time of initial consultation.
Guidelines before the Surgery
The surgeon will provide a detailed set of guidelines to be followed as a part of pre-surgery preparation. These include:
Avoiding all forms of tobacco for at least three to four weeks prior to breast augmentation to reduce the risk during the surgery and post-op healing.
Discontinuing the use of aspirin, anti-inflammatories, vitamins and herbal supplements for at least two weeks before the surgery.
Arranging for transportation and aftercare to help ensure safer and more comfortable recovery.
Dr. Parker receives patients from Las Vegas and nearby areas for breast augmentation surgery.
If you would like to learn more about the plastic surgery procedures and treatments performed by Las Vegas Plastic Surgeon, Dr. Brian J. Parker by contacting us at (702) 240-9500.