Can Plastic Surgery Help Women to Stay Competitive at the Workplace?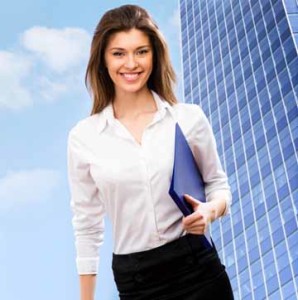 Parker Plastic Surgery and Aesthetic Solutions is a premier practice in Las Vegas for cosmetic and reconstructive surgery. The practice is led by Dr. Brian J. Parker, who is an experienced plastic surgeon providing a range of state of the art cosmetic surgery procedures. Dr. Parker completed his internship and residency in the area of general surgery from UCLA, and followed it up with focused training in cosmetic and reconstructive surgery at the University of Wisconsin.
In the experience of Dr. Parker in Las Vegas, most of the women seeking surgical or non-surgical cosmetic procedures are essentially looking to enhance their physical appearance and feel more youthful. However, there is a growing segment of working women that appears to be inclined in favor of plastic surgery purely motivated by the desire to maintain or improve competitiveness at the workplace. Many working women have spoken about their need to go for cosmetic procedures just because they believe it will help them in their career prospects.
Is there a link between a Job and Physical Appearance?
No employer would like to make any discrimination between employees on the basis of their physical appearance or signs of aging. However, a number of interviews and comments of working women over the past two decades have indicated that there is a perception among women that physical appearance does impact their job and career prospects. While there may be no scientific evidence to prove this possibility, what is clear that an increasing number of working women are seeking plastic surgery as well as non-surgical cosmetic treatments in the hope that it will help them stay competitive at the workplace.
A number of working women seem to feel the pressure of retaining their youthful appearance for as long as possible and looking refreshed at the workplace in order to compete. Their goal, in most cases, is to maintain vibrancy and freshness, and not really to accentuate their beauty. They are, in fact, against the idea of looking overly 'plastic' and would rather be happy to freeze their current physical appearance for a few more years and somehow delay the onset of physical signs of aging.
Non-surgical Options
Many working women in Las Vegas and other areas still prefer cosmetic surgery procedures, but the popularity of non-surgical treatments is also on the rise. From the perspective of a working women, non-invasive and minimally invasive treatments such as Botox, dermal fillers, chemical peels, laser skin tightening, ultrasound therapy, RF therapy, and fat freezing techniques are more in demand. Some of the key advantages of these treatments from their perspective are as follows:
Subtle and more natural looking outcomes.
Treatment without the involvement of anesthesia.
Minimal pain or discomfort during or after the procedure.
No or little downtime involved.
Low risk of side effects or complications.
Surgical Treatments for Middle Aged Working Women
Plastic surgery procedures seem to be more popular among women in their forties and fifties because surgery usually provides more effective and longer lasting outcomes. Some working women may not like to go for extensive procedures such as tummy tuck, breast augmentation or facelift and neck lift.
However, they may choose liposuction, partial facelift or brow lift, breast lift, or a mini abdominoplasty, depending on the unique needs of a patient. Most middle aged working women seeking cosmetic treatments are keen to avoid being perceived as 'too old' for certain jobs or assignments. They wish to achieve a rejuvenated appearance, and not necessarily a drastic makeover in appearance.
Some working women in Las Vegas and other places are actually likely to tell their plastic surgeon to retain their facial wrinkles, but only soften or reduce their impact. They wish to be seen as energetic, refreshed and fit to handle the demands of their jobs, and believe that perceptions of age and appearance do matter in their careers. Perhaps the inherent need of human beings to look good may also further the perception that looks do matter in all respects, including careers.
Economic Conditions and Appearance
The American Society of Plastic Surgeons (ASPS) compiled and published a study involving 756 women in the working age group. The study revealed that a large number of women seem to believe that undergoing a cosmetic surgery can positively impact their job competitiveness. 73 percent of the respondents in the survey stated that in difficult economic conditions, a youthful appearance has a role to play in terms of acquiring a job, receiving a promotion, and/or acquiring new clients/students/customers/prospects for the employer.
Source of Survey: ASPS Press Release