Plastic Surgery in Las Vegas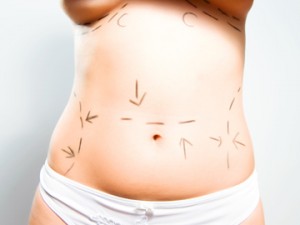 Parker Plastic Surgery and Aesthetic Solutions is a premier center for a comprehensive range of procedures for plastic surgery in Las Vegas, NV. The facility is founded and headed by Dr. Brian J. Parker, a trained and experienced surgeon in various cosmetic surgery and reconstructive surgery procedures. Dr. Parker studied medicine at the Chicago Medical School, and was chosen for training at the University of California, Los Angeles, UCLA, where he completed his residency in general surgery. He followed it up with training in cosmetic and reconstructive plastic surgery at the University of Wisconsin.
Parker Plastic Surgery and Aesthetic Solutions takes pride in providing high quality, personalized care to every patient for cosmetic surgery or reconstructive surgery in Las Vegas. Each patient is evaluated for their individual needs, and appropriate treatment choices are offered to meet or exceed the patient's goals. Dr. Parker will help the patient make an informed decision in accordance with their aesthetic needs, specific body type, and their overall health status and medical history. A customized treatment plan is then prepared in close consultation with the patient.
Facility
Parker Plastic Surgery and Aesthetic Solutions is located in the Summerlin area of Las Vegas, which is among the most convenient and attractive locations in the region. The facility includes state of the art equipment, surgery rooms and latest technologies to provide excellent care to patients seeking cosmetic surgery in Las Vegas. The facility has three operating rooms fitted with advanced equipment, including latest laser technologies.
Office Timings
Dr. Parker offers consultations twice a week, on Tuesday and Thursday, from 9 am to 5 pm. Following a consultation and pre-op visits, the surgery is then scheduled on Monday or Wednesday, or as needed on Friday. Dr. Parker tries to accommodate all consultation requests within two weeks so that the patient receives the desired treatment at the earliest. Hours can be flexible depending on the specific needs of a patient.
Staff
A personal patient care coordinator is made available to every patient to accommodate their specific needs. The staff at the center is professional, friendly and caring, and dedicated to ensuring a satisfying experience for every patient. The staff is ever willing to assist with scheduling consultations and surgery, organizing transportation as needed, answering any queries and doubts, and helping with financial arrangements, if necessary.
List of Procedures
An extensive range of procedures for plastic surgery in Las Vegas is provided at Dr. Parker's office. A list of key procedures available at the facility is as follows:
Face
Facelift
Rhinoplasty
Eyelid surgery
Facial Implants
Forehead Lift
Ear Reshaping
Breast
Breast Augmentation

Breast Reduction

Breast Lift
Laser
Hair Removal
Vein Removal
Skin Resurfacing
Skin Rejuvenation
Botox
Collagen injection
Fraxel Laser
Spider veins
Skin care program
Body
      Tummy Tuck

      Liposuction

      Ultrasound Liposuction
Key Surgeries
Whether you are looking for cosmetic surgery or reconstructive surgery in Las Vegas, Dr. Parker has the expertise and experience to provide you the best results to match with your goals. Some of the key procedures are described as follows:
Facelift
A facelift is an effective cosmetic surgery with lasting results to reverse some of the prominent facial signs of aging. The procedure involves discreet incisions around the ears to tighten the underlying muscle and tissue and remove excess fat, as necessary. The facial skin is made smooth, tighter and then re-draped over the face, and the incisions are closed with sutures.
Breast Augmentation
Breast augmentation or breast implant surgery is designed to enhance the size and fullness of breasts by placing saline or silicone implants. The surgery may be performed on women who have under developed breasts, who are unhappy with their current breast size, who have moderately disproportionate breasts, or who have undergone a mastectomy.
Laser Hair Removal
Laser hair removal is the most effective solution available to remove unwanted hair from any part of the body. The procedure involves disabling of the targeted hair follicles without causing harm to the surrounding healthy skin. The results are relatively painless, more effective and long lasting when compared to other available procedures.
Skin Rejuvenation with Botox
Apart from cosmetic surgery in Las Vegas, Dr. Parker's facility is also equipped to provide non-surgical anti-aging treatments such as Botox. Botox is one of the most popular cosmetic solutions to reduce the facial signs of aging without surgery. It involves injecting the chemical directly into the targeted facial nerves that are causing wrinkle formation, and allowing the muscle to relax in order to eliminate the facial lines.