Liposuction vs. CoolSculpting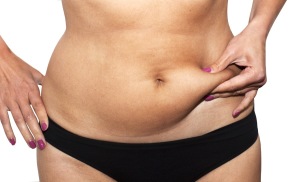 Excess fat deposits in specific areas of the body do not necessarily occur in overweight or obese people. A person with a fairly moderate and stable body weight may develop stubborn fat pockets due to a sedentary lifestyle, hereditary factors, past surgeries, or other reasons. If these unwanted fat deposits become resistant to diet or exercise, an individual has the option to undergo cosmetic surgery or non-surgical fat reduction procedures.
Liposuction is one of the most effective and proven procedures in plastic surgery that is specifically designed to remove excess fat tissue. However, not every patient may be ready for a procedure with a cosmetic surgeon for aesthetic body contouring. In such cases, the patients have an option of an innovative, non-surgical procedure called CoolSculpting. Dr. Brian J. Parker is an experienced plastic surgeon providing both surgical and non-surgical solutions for fat reduction to patients in Las Vegas and nearby areas.
Liposuction Surgery
Advanced surgical techniques have made liposuction cosmetic surgery a relatively less invasive procedure with reduced downtime and lesser risk of complications. One of the most popular surgical techniques used today is tumescent liposuction. The cosmetic surgeon can perform this procedure without using general anesthesia, and produce precise and targeted body contouring results in a less invasive manner.
The surgeon will use a local anesthetic along with a liberal volume of a saline solution with adrenaline to make the targeted area 'tumescent' or swollen and firm. This will allow for minimal bleeding, and the easier removal of unwanted fat cells through a small incision. Through the incision, the plastic surgeon will insert a cannula to dislodge the fat and suction it out with a syringe attached to the other end of the cannula. Patients in Las Vegas and surrounding areas have an opportunity to receive this plastic surgery procedure from Dr. Parker.
CoolSculpting by Zeltiq
CoolSculpting has revolutionized the arena of fat loss treatments with an innovative solution that is designed to freeze the fat cells off and cause their gradual elimination from the body. The procedure involves a unique cooling process that precisely targets unwanted fat cells and freezes them to their death.
The procedure does not involve any injections, incisions or anesthesia. A few treatment sessions may be required to achieve the desired body contours. The treatment is nearly free of pain and discomfort, and does not involve any significant downtime. It is ideal for patients who are busy or working, and cannot afford to opt for surgery.
Suitable Candidates for Liposuction and CoolSculpting
Liposuction surgery is more suited for candidates who are keen to achieve substantial fat reduction in one or more areas. Results with liposuction will be longer lasting and more conspicuous. CoolSculpting, on the other hand is more recommended for people who wish to avoid surgery and are looking for a non-invasive solution that delivers more subtle and natural looking outcomes.
Downtime in case of CoolSculpting is negligible as compared to liposuction surgery. Risks that are typically associated with a surgery can be avoided entirely with CoolSculpting.
If you would like to learn more about the plastic surgery procedures and treatments performed by Las Vegas, NV Plastic Surgeon, Dr. Brian J. Parker by contacting us at (702) 240-9500.