Liposuction Swelling – How Long until it Goes Down?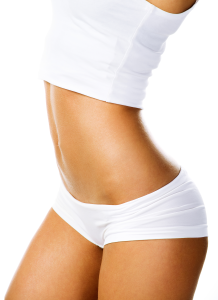 Liposuction cosmetic surgery procedure has evolved dramatically in recent years with several new techniques and innovations introduced to make it more effective. An experienced liposuction surgeon will discuss all aspects of the procedure, including recovery and temporary side effects such as post-operative swelling.
Dr. Brian J. Parker is a dedicated plastic surgeon providing liposuction and various other surgical and non-surgical aesthetic procedures. During the initial consultation, Dr. Parker will address the patient's concerns on swelling and other issues. He provides liposuction to patients in Las Vegas and surrounding locations.
Duration of Swelling
Immediately after the liposuction plastic surgery, swelling in the treated areas is likely to be pronounced. Tissue injury and disruption of the blood vessels would cause this visible swelling to occur in most patients. The swelling will begin to subside from the second week, and will progressively reduce over a month or two. However, most patients can resume their normal activities or return to their workplace in the second week.
In the first one to two months, the patient will be required to wear a compression garment in the treated areas to resolve the swelling faster. But minor swelling will continue to linger for several months, or up to a year in some cases. Shrinkage and contraction of the skin will take about six to nine months to occur. Final results will be fully established only after this period.
Some surgeons recommend lymphatic massage to patients who want to expedite recovery and speed up the resolution of swelling, lumpiness and numbness in the treated areas. Experienced cosmetic surgeon Dr. Parker receives patients from Las Vegas and nearby areas for liposuction.
Factors Affecting Swelling
The rate of resolution of swelling in case of liposuction surgery will vary from one patient to another.
Patient's Health and Fitness
The patient's age, health and fitness levels and their body's natural propensity to heal will affect how much time it takes for the swelling to resolve. Younger patients will usually have a faster dissipation of swelling compared to older ones.
Diet and Exercise
The body will take up a lot of proteins to support tissue healing and reduction of swelling. Patients who follow a protein-rich diet before and after liposuction surgery will be able to achieve the results faster. Mild walking and light activities in the initial days after liposuction will help to promote blood flow and reduce swelling.
Amount of Fat Removed
Some patients may require extensive liposuction in multiple areas to remove significant amounts of unwanted fat tissue. The swelling may be more pronounced in such cases and take a longer time to resolve as compared to those who need only a small amount of fat removal in one or two areas.
Type of Surgical Technique
One of the popular techniques of liposuction is tumescent technique, which involves the use of local anesthesia and smaller incisions. Similarly, laser or ultrasound assisted liposuction is also less invasive. Swelling will be reduced and dissipation will be faster when such less invasive liposuction techniques are applied.
If you would like to learn more about the plastic surgery procedures and treatments performed by Las Vegas Plastic Surgeon, Dr. Brian J. Parker by contacting us at (702) 240-9500.