Liposuction Plastic Surgery – Types, Cost, Recovery, & Risks
Liposuction Plastic Surgery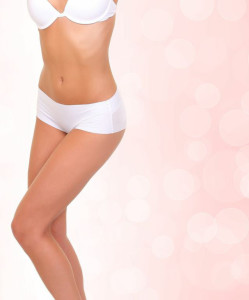 Liposuction is the most popular cosmetic surgery procedure in the US today. Less invasive surgical techniques have led to a greater number of people seeking this procedure to reduce stubborn, unwanted fat pockets in certain areas of the body. The procedure may be performed alone or in conjunction with other surgeries.
Patients should choose a well-qualified and experienced plastic surgeon to achieve most desirable and sustainable outcomes with liposuction. Dr. Bryson Richards is a leading plastic surgeon providing liposuction and other procedures for the breast, body, and face to patients in Las Vegas and surrounding communities.
Who should Receive Liposuction?
Women and men above the age of 18 who are bothered by the presence of excess fat deposits in areas such as thighs, buttocks, abdomen, flanks, upper arms, back, calves, and neck may benefit from liposuction plastic surgery. A good candidate will be within 25 pounds of their ideal body weight. The candidate should have good general health, and having stubborn fat pockets that do not respond to diet or exercise.
Average Stipulated Cost
The dollar amount of liposuction can vary substantially, depending on the extent of surgery required in one or more areas of the body, and various other cost-influencing factors. The basic cost of liposuction will usually range from $2,000 to $4,000 for a single treatment area, without accounting for anesthesia, surgical facility and other related expenses.
Types of Liposuction
Liposuction can be categorized into various types according to the technique used. As an experienced cosmetic surgeon, Dr. Richards will discuss various liposuction options with his patients in Las Vegas and nearby areas.
Traditional Liposuction
A small incision will be placed in the targeted area, through which the surgeon will insert a cannula connected to a suction pump. The cannula will be manually manipulated to disintegrate the fat cells. The fats will be suctioned out with the pump to restore an improved contour.
Tumescent Liposuction
This technique is similar to traditional liposuction, but here the surgeon will inject a special anesthetic and saline solution into the targeted fat layers. A substantial amount of fluid will cause the unwanted fat cells to swell, making them easier to isolate and remove. This makes the procedure more targeted and avoids the need for general anesthesia.
Ultrasonic Liposuction
In this technique, ultrasonic waves are delivered into the fat pockets through a specialized cannula. The heat energy generated through ultrasound allows the fat to liquefy, making it easier to remove. Larger and denser fat pockets can be reduced with this technique in a less invasive manner.
Laser Liposuction
Laser energy can be used to loosen up the fat cells. This is a more precise and less invasive technique because it does not involve aggressive manual manipulation of fat tissue. Surrounding healthy areas remain unaffected, and desired results can be achieved more effectively.
Recovery and Risks
Most patients will be able to recover in about 10 to 14 days after liposuction surgery. A compression garment may have to be worn for several days to support healing. Risk of complications is minimized as long as the surgeon has performed the procedure in a precise manner, and the patient follows instructions during the recovery phase.
If you would like to learn more about the plastic surgery procedures and treatments performed by Las Vegas Plastic Surgeon, Dr. Brian J. Parker by contacting us at (702) 240-9500.