Liposuction: Frequently Asked Questions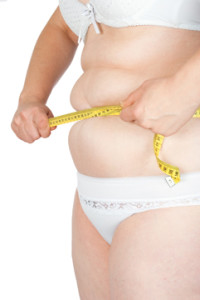 Dr. Brian J. Parker is an experienced plastic surgeon providing a range of procedures including liposuction. Patients in and around Las Vegas have an opportunity to receive state of the art cosmetic surgery treatments from Dr. Parker. Many new patients may have a number of queries and concerns about liposuction surgery. Here is a list of Liposuction FAQ that should address most of the basic concerns in a succinct manner.
What is liposuction?
Liposuction is a plastic surgery procedure designed to enhance the body contour by removing excess fats from specific areas of the body. The cosmetic surgeon will focus on reducing localized fat deposits in areas that are resistant to dieting and exercise. The procedure involves the surgical insertion of a cannula through which the unwanted fats are suctioned out, resulting in an improved and sculpted body figure.
Will liposuction reduce body weight?
Liposuction cosmetic surgery is specifically aimed at reducing excess pockets of fat in the body. It is not a weight reduction procedure. In fact, patients with moderate and stable body weight make the best candidates for liposuction surgery. An experienced plastic surgeon such as Dr. Parker will explain to his patients in Las Vegas about what liposuction can or cannot do for them in order to help them make an informed decision.
Which parts of the body are commonly treated by liposuction?
Liposuction can be performed on any area of the body where localized fats have accumulated, and the patient is bothered by their appearance. The procedure is commonly performed in areas such as the abdomen, buttocks, thighs, arms, neck, chin, knees, calves, and ankles. Sometimes the liposuction surgery may be combined with other procedures such as tummy tuck or breast lift for more comprehensive outcomes.
How long lasting will be the results of liposuction?
The results of liposuction plastic surgery are fairly long lasting. In a sense, the results are permanent because the unwanted fat cells that have been removed through liposuction are not likely to grow back. However, liposuction is not a substitute for a balanced diet and exercise. The patient is expected to maintain a healthy, active and balanced lifestyle and diet in order to enjoy the results of liposuction for a long time.
What kind of anesthesia will be used during the procedure?
Liposuction surgery may be performed under general anesthesia or intravenous sedation and local anesthesia. The surgeon will usually make this choice in advance in consultation with the patient. If the procedure involves extensive surgery, general anesthesia will be used. However, some patients may need only a minor surgical correction in a single fat pocket. In such cases, the procedure may be performed under IV sedation and local anesthesia.
Is the recovery painful?
Most patients will experience mild pain and discomfort for the first few days following liposuction surgery. The surgeon will address this by prescribing pain relieving medications for a few days. Temporary numbness may be experienced in the treated area. As the bruising and swelling resolves over the next few days and weeks, the patient will recover completely.