Gravity Never Sleeps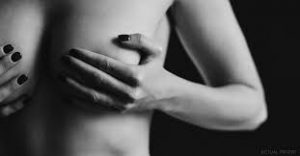 Tip # 1: Wear a bra
Having a no-bra day is a great feeling, but a lot of women have the misconception that after having a breast augmentation they no longer need to wear a bra. Nothing could be further from the truth. Since gravity never sleeps you now have an object pulling down the breast even more with added weight. Even the best breast augmentation will start to droop if you are not wearing a supportive bra and an underwire bra that lifts you up at that. A comfortable well-fitting bra gives the perfect support to especially large breasts and carries a large part of their weight. Especially important is the fit of the bra – get measured in a specialty store, instead of guessing or buying a standard size.
Tip # 2: Say Good Bye to Cigarettes
Smoking causes more free radicals in the body and leads to collagen degradation in the connective tissue – the building block that ensures firm and elastic skin. A study from 2008 also proved that women who regularly smoke cigarettes, more often suffer from sagging after pregnancy than non-smokers.
Smoking also is horrible for healing, it constricts the blood vessels, therefore giving less oxygen, nutrients, and the blood flow needed for healing in that area. Damage to elastin fibers can cause sagging and drooping. Vulnerable areas include the breasts and upper arms.
Also keep in mind if you do a breast lift you have a higher chance of getting nipple necrosis; this is were your nipples could turn black and fall off, leaving a scar in place of. There is also a higher possibility of part of the breast not closing properly and or slightly opening back up. Most common place for this is at the bottom middle of the breast fold, where your breast and chest wall meet. Dr. Parker will not do a lift unless you've stopped smoking for at least 6 weeks.
Tip # 3: Healthy Diet
In general, to keep your skin healthy, you should eat a mix of fruits and vegetables so you can load up on antioxidants and other valuable nutrients. Antioxidants may help to clear out damaging free radicals, which harm your skin cells and are believed to contribute to wrinkling and sagging. Other foods high in antioxidants include fish, olive oil, fruits, spinach and other leafy greens.
In addition, getting enough fluids to the cells of the skin can renew itself faster, the skin looks fresh and tight. Refined sugar, alcohol or saturated fatty acids, on the other hand, should be avoided, as they promote the formation of free radicals. Avoid crash diets! Radical weight loss means you often lose a lot of fatty tissue on the chest, so the skin cannot adapt appropriately due to the sudden change and hangs limply over the smaller breasts.
Tip # 4: The Right Sleeping Position
It has been said that your sleeping position at night might impact how perky your bust looks by day. Sideways sleeping positions may feel comfortable, but are troublesome for your boobs. Sleeping on one side can cause the ligaments and tissue to stretch unevenly as gravity pulls the breasts down further on that side. The breasts hang down in this position, creating wrinkles on the cleavage. You can however try our in office procedures; Ultherapy and Fraxel, both of these are great in helping diminish fine lines and wrinkles as well as aid in collagen production in the chest/cleavage areas. Added bonus these procedures have little to no down time.
Lastly if you like to sleep on your stomach, this compresses your breasts into the mattress and can prevent healthy blood flow to the area. Sleeping on your back or using a body pillow for support while you sleep on your side are the best ways to prevent the effects of gravity. It is better to sleep on your back because the weight of the breasts is supported by the body, and gravity can do less damage. For women with larger breasts, a bra could be more comfortable and provide added support and lift that will fend off the dreaded sagging.
So in conclusion if you had to choose just one thing you can do for your breasts; wear a bra, and an underwire push up one at that.