Should You Get Breast Reduction Surgery?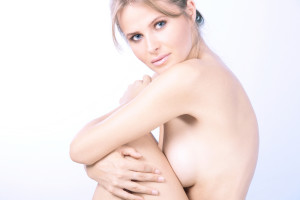 Breast reduction cosmetic surgery procedure involves removal of excess fat, skin, and tissue to decrease the size of the breasts. The procedure can not only provide relief from the physical strain that excessively large breasts can cause, but also make a woman feel less self-conscious about her appearance and enjoy a more proportionate and attractive bust line.
Breast reduction surgery can improve the quality of life of the patient by mitigating pain the back, neck, and shoulders. Women can choose to wear a wider range of clothing styles and perform physical activities more freely. Dr. Brian J. Parker is a dedicated plastic surgeon providing breast reduction to patients in Las Vegas, NV and surrounding locations.
Who is an Ideal Candidate?
A woman who is bothered by the appearance of large, pendulous breasts for aesthetic reasons, or if her overly sized breasts hamper her daily activities and cause pain and discomfort, she may make an ideal candidate for breast reduction plastic surgery. A majority of women who choose this procedure are concerned about alleviating physical discomfort and irritation above all else.
Some women may want to undergo the surgery to achieve an enhanced self-image, which is also a fantastic benefit of breast reduction. Women with extra large breasts may prefer to fit better into clothing and want the breast size to be more youthful. Only women with fully developed breasts should consider this procedure, but if a younger woman experiences severe discomfort due to large breast size, she may also make a prolific candidate.
Women who plan to breast feed should not consider breast reduction surgery because the procedure will remove many of the milk ducts that lead to the nipples. Experienced cosmetic surgeon Dr. Parker receives patients from Las Vegas, NV and nearby areas for breast reduction surgery.
Candidates for Anchor Pattern Surgery
Anchor pattern surgery is the traditional breast reduction technique that may be ideally suited for women who have excessively large breasts. The technique enables removal of a substantial amount of skin and tissue as compared to other breast reduction methods.
The traditional method is also more appropriate for women with more glandular breast tissue than fat, women with very dense breast tissue, and women who have yet to reach their menopause.
Candidates for Vertical Incision Surgery
Vertical incision breast reduction surgery is a technique that may be ideally suited for women with moderate to large breasts. Women with this breast size may also feel discomfort and certain restrictions in movement.
The amount of breast tissue and skin removal will be lesser than in the case of traditional anchor pattern breast reduction. However, both glandular tissue as well as fatty tissue would still be removed from the breasts in such cases.
Candidates for Scarless Breast Reduction
If the woman's breasts have more fatty tissue than glandular tissue, she may make a profound candidate for scarless breast reduction, which is a less invasive procedure. The procedure will only involve liposuction to reduce the amount of fatty tissue and restore a more proportionate breast size.
If you would like to learn more about the plastic surgery procedures and treatments performed by Las Vegas Plastic Surgeon, Dr. Brian J. Parker by contacting us at (702) 240-9500.