Is Breast Reduction Surgery Covered Under Insurance?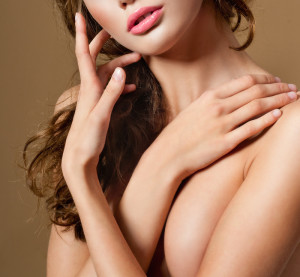 Excessively large breasts can cause physical pain and discomfort as well as interfere with movement and activities. Breast reduction cosmetic surgery is a safe and proven procedure to correct this condition. In many cases, it may be possible to receive insurance coverage for breast reduction. Dr. Brian J. Parker is an experienced plastic surgeon providing breast reduction and various other procedures to patients in Las Vegas, NV and surrounding locations.
Possibility of Coverage
Symptomatic macromastia or oversized breasts is a widely recognized medical condition requiring therapeutic management, and possibly, breast reduction surgery. With the medical constraints posed by heavy breasts, breast reduction plastic surgery procedure may be as appropriate as, say, shoulder surgery, or cervical spine surgery.
However, if the patient wants to undergo breast reduction solely for aesthetic considerations, and does not experience any significant physical discomfort, the procedure will not be eligible for insurance coverage. The insurance company will treat the procedure is an elective surgery in such cases.
Requirements for Insurance Coverage
The patient should go through their health insurance policy carefully when she is considering breast reduction surgery. If the policy excludes the procedure from its list of covered surgeries, no coverage may be possible under any conditions. However, in many cases, reduction mammaplasty may not be listed as policy exclusion.
In such cases, the patient will have to get a letter from the cosmetic surgeon describing the patient's medical symptoms and physical findings, estimating the amount of breast weight to be reduced, and requesting coverage. The patient should ideally fulfill this requirement prior to scheduling the surgery. If the surgery is not pre-authorized, the insurer may not be obligated to pay. Dr. Parker receives patients from Las Vegas, NV and nearby areas for breast reduction.
Discuss with the Insurer
Leading insurers should be updated about the current standards of care to treat macromastia, and should approve coverage according to the documentation of medical necessity and other reasonable conditions. However, several insurers continue to ignore the last two decades of medical research literature demonstrating the benefits of breast reduction surgery in treating symptoms of macroastia, irrespective of a woman's body weight.
If the insurance company denies coverage by terming breast reduction as an elective procedure, the surgeon may try to educate the insurer about symptomatic macromastia. The difference between breast reduction and its cosmetic cousin breast lift should be made clear. Appropriate medical evidence of the patient's persistent pain and discomfort should be provided.
Once the insurer is convinced that ignoring treatment for painful macromastia may later on cause more physical complications, they may be ready to provide coverage for breast reduction. It can save costs in the long run for the insurance company.
Appeal Process
In the event of insurance denial for breast reduction, the patient is legally entitled to appeal. Multiple levels of appeal are usually available, and the patient should utilize them. Letters from the breast surgeon, family physician, physiotherapist, massage therapist, or chiropractor may be included in support of the appeal.
If you would like to learn more about the plastic surgery procedures and treatments performed by Las Vegas Plastic Surgeon, Dr. Brian J. Parker by contacting us at (702) 240-9500.