Breast Reduction Surgery Cost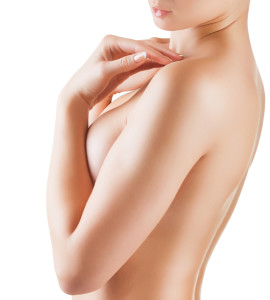 While breast reduction cosmetic surgery offers numerous advantages to the right candidates, the dollar amount is usually a pivotal consideration in deciding whether to go ahead with the procedure. The price tag of breast reduction will vary from one practice to another, and in some cases, even from one patient to another at the same practice.
The plastic surgeon will discuss all aspects of breast reduction, including its estimated costs during the consultation. In some cases, the patient may be eligible for insurance coverage for full or partial costs. Dr. Brian J. Parker is a committed plastic surgeon providing breast reduction to patients in Las Vegas, NV and surrounding locations.
Price Factors
A number of factors will influence the total monetary amount of breast reduction plastic surgery procedure. The price tag will typically include the following:
Fee charged by the surgeon
Costs of hospital, surgical center or private surgical suite
Anesthesia or sedation costs
Pre- and post-operative tests
Prescription drugs
Compression garment and surgical bra
Post-surgical visits to the surgeon's office
While breast reduction is normally performed as an outpatient surgery, the costs will go up if overnight stay at the hospital is required in a particular case. Other dollar amount factors will include the following:
Geographical location of the practice
Credentials of the plastic surgeon
Extent of surgery required and the technique involved
Additional procedures, such as liposuction, breast lift or non-invasive procedures
Low Cost Offers
Some practices may offer what is usually called "low cost breast reduction surgery." The patient should treat such claims with caution, and do her own due diligence before going ahead with the procedure merely because of lower costs. Sometimes hidden costs may be involved, which the patient will not know about until much later.
The patient should frankly ask about all the cost components that may be related breast reduction, so that she can make a well-considered decision. She should ideally choose a fully qualified and trained cosmetic surgeon and ensure her peace of mind of receiving a safe surgery with optimal results. Dr. Parker receives patients from Las Vegas, NV and nearby areas for breast reduction.
Insurance and Financing
Breast reduction surgery is one of the few cosmetic surgery procedures that may be covered fully or partially under the patient's health insurance policy. If the patient seeks this procedure to help address specific medical problems arising out of having excessively large breasts, she may be eligible for insurance coverage.
Pain in the back, neck, or shoulder may become persistent over time due to overly sized breasts. This can lead to more medical problems and long-term costs unless breast reduction is achieved. If the operating surgeon can provide proof that oversized breasts are the cause of such symptoms, some or all of the costs of breast reduction may be covered by the insurer.
Patients without insurance cover may consider various financing options in order to pay for the surgery in convenient monthly installments. The surgeon's office may be able to offer guidance or assistance with medical care loans for this procedure.
If you would like to learn more about the plastic surgery procedures and treatments performed by Las Vegas Plastic Surgeon, Dr. Brian J. Parker by contacting us at (702) 240-9500.