Breast Reduction Before and After Photos
Breast Reduction Before and After Photos – Las Vegas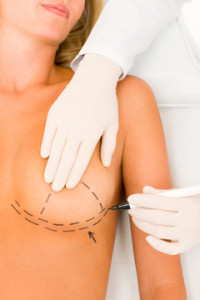 The perfect set of well-rounded breasts can be easily achieved through a cosmetic surgery, says Brian J. Parker MD who is a plastic surgeon in Las Vegas. While non-invasive procedures like coolsculpting, venus freeze fraxel are growing in popularity among women, procedures like breast augmentation and breast reduction plastic surgery are just as  popular. A pair of large disproportionate breasts can fluster even the strongest, making them feel all self-conscious. The attention it gets is rather unwelcome, and finding something that fits,even worse! Thankfully, breast reduction procedures can help in catering to the issue.
Before the surgery
You may have to undergo lab tests or medical evaluations before the surgery. If you're currently on medications, the plastic surgeon may alter your prescriptions or ask you to take other medications. You may have to get a mammogram, so that the surgeon can record any changes in the breast tissue. Your plastic surgeon is likely to ask you to not smoke in the weeks before the breast reduction surgery. Anti-inflammatory drugs, herbal supplements and aspirin can aggravate bleeding during the surgery, so you may have to avoid taking them a few days before surgery. You can ask your surgeon for some breast reduction before and after photos so that you can get some idea about the results. See Breast Reduction Before and After Photos
Post surgery care
Breast reduction surgery is an outpatient procedure, which lasts three to five  hours. Make sure you arrange for some transport, post surgery. The cosmetic surgeon will put on bandages and dressings to the operated area on the incisions after surgery. You may be given a support bra, that will help in supporting the breasts and reducing any swelling or bruising. In some cases, a small tube may be temporarily placed, to remove any excess fluid or blood that can get accumulated. The surgeon may take a post surgery mammogram to keep a tab of the changes in the breast tissue.
Make sure you ask your surgeon about any queries regarding,
Post surgery medications
Bandages post surgery, when they will be removed
When will the stitches be removed (if they haven't already been removed)
When can you resume with your regular activities and lifestyle
Follow-up visits
Women usually experience breast pain in the days following surgery, and a mild discomfort later on. This is normal and you can ask your doctor for medication to help reduce the pain. The swelling and bruises have a likeliness to last longer, until they heal, but can be reduced by wearing a surgical bra. You may have to steer clear from strenuous vigorous activities or exercise for the next three to four weeks. The surgical scars don't completely go away, but fade gradually over time.
Results of a breast reduction procedure
You're likely to feel a lot more comfortable after the surgery as it can reduce skin rashes, neck and back pain. The painful grooves that would earlier be caused due to bra straps digging into your shoulders, will no longer be evident. Also your posture is bound to improve. With the surgery, you can also do away with any limitations you experienced while involving in physical or sports activities. The results of the surgery are long-lasting. But you need to keep in mind that, weight fluctuations, aging, pregnancy and hormonal factors can cause them to change over time.