Breast Reduction Before and After Photos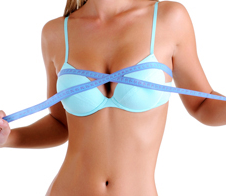 Breast reduction is a plastic surgery procedure that reduces a woman's breast size and shapes it better. It is not a cosmetic surgery performed only for aesthetic or self-esteem reasons, but to reduce aches in the neck or back caused by large breasts. This removal of tissue, also called reduction mammoplasty, could be performed if a woman has infections or stripe-like irregular spots on the skin in the breast region.
Consultation
If you live in the Las Vegas region, you could seek the help of plastic surgeon Brian J. Parker MD at his facility. He will conduct a thorough examination before understanding why you need a plastic surgery in the first place. The team at the office will also seek your medical history and information about any allergies you might have had in the past.
Following an examination, pictures of the upper half of your body will be shot, before charts of the same are shown to your cosmetic surgeon. Later, the surgeonwill tell you about the procedure involved and also the kind of post-operative precautions you should take.
Breast reduction procedure
The operation is performed either under general anesthesia in an inpatient ward or under local anesthesia in an outpatient facility. The cosmetic surgery involves making cuts either near the nipple region, or underneath the breast. The procedure, which lasts for about four hours, will require you to stay in hospital for a day or so, if you are in an inpatient facility at Las Vegas. Mammograms will also be taken by your plastic surgeon before the surgery to make sure you don't have signs of malignancy.
Sometimes, depending on how you want your breasts to look, your plastic surgeon may also perform liposuction, where fatty tissues under the armpits are removed. This procedure is performed by placing a thin tube through the cuts made for breast reduction, and removing fat. This procedure may not be part of the breast reduction operation, and your cosmetic surgeon may charge you extra fees.
Post-surgery care
Your cosmetic surgeon will ensure that the operated area is covered with adequate dressings and bandages. Also, he or she will give you a support bra, which will help in beating swellings or bruises. A mammogram will also be performed at the facility so the surgeon is aware of any changes in breast tissue.
You will need to make follow up visits to the facility, and find out when stitches will be removed or bandages taken out. There could be some mild pain in the days immediately after surgery followed by discomfort. Don't fret over this because your cosmetic surgeon will give you pain relief medication.
Results of surgery
It may take anywhere between six months to about a year before the results begin to show, but they will be long-lasting. Your plastic surgeon's office will be sure to take many 'after' shots of your surgery to make you understand the changes your body has undergone. You will realize that your neck or back pain vanishes, your breasts start to look shapely, the scarring fades away and the nipple position is perfect.