Should You Get A Breast Lift or Breast Implant Plastic Surgery?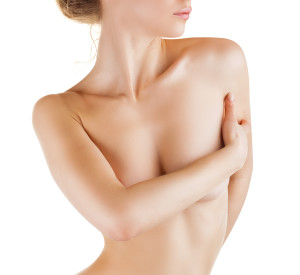 Breast lift and breast implant cosmetic surgery procedures rank among the most sought after aesthetic procedures today. Women can dramatically improve the appearance, size and youthfulness of breasts with these procedures. Breast implants can be performed as a part of breast reconstruction in some cases, while breast lift is primarily done only for cosmetic reasons.
A plastic surgeon may sometimes recommend the patient to receive breast implants in conjunction with breast lift to achieve more comprehensive outcomes. Dr. Brian J. Parker is an experienced plastic surgeon providing both breast implants and breast lift surgeries to patients in Las Vegas and surrounding locations.
Need for Breast Lift
Breast skin may tend to lose elasticity due to aging factors. Pregnancy may also contribute to sagginess of the breasts in many women. Particularly, if the breasts are heavier, they will sag significantly due to skin laxity. This can lead to loss of breast shape, making the breasts appear older and unsightly. The nipples may also start pointing downwards in heavily droopy breasts.
This condition can be corrected with breast lift plastic surgery. Many women may expect that sagginess of the breasts can be improved with breast implants, but implants can only make a marginal difference in this case. Excess or loose breast skin must be removed through breast lift, and areolas may have to be repositioned to a higher level to create tighter and firmer breasts.
Need for Breast Implants
Breast implant surgery is ideally suited for women who want to increase the breast size to a more proportionate level with their body. The breast skin elasticity is fairly normal in such cases in order to produce more natural looking larger sized breasts. Breast implants may also be recommended if the breasts are asymmetrical, have a congenital defect, or loss of breast tissue has occurred due to mastectomy or breast injury.
Leading cosmetic surgeon Dr. Parker will carefully evaluate the patient's breast condition and her personal aesthetic goals before recommending breast implants or breast lift surgery. Dr. Parker receives patients from Las Vegas and nearby areas for various breast and other procedures.
Need for Breast Implants with Lift
In several cases, the breast surgeon may recommend a combination of breast implants and breast lift in order to achieve more effective results and meet the patient's aesthetic needs. Breast augmentation with lift may be appropriate in the following conditions:
Breasts are sagging significantly due to high skin laxity.
Loss of breast volume has occurred, or the patient simply wants to increase the breast size to make the breasts more voluptuous looking.
In addition to increasing the breast size, the patient also wants to have a more pronounced breast projection and enhanced roundness of the breast mound.
Women who want to increase fullness of breasts in the upper aspect will usually require breast implant surgery. Firm and raised breasts along with upper aspect fullness can be achieved with a combined procedure. A fantastic and salient surgeon will recommend a customized surgical plan to meet the unique aesthetic needs of the patient.
If you would like to learn more about the plastic surgery procedures and treatments performed by Las Vegas Plastic Surgeon, Dr. Brian J. Parker by contacting us at (702) 240-9500.