Breast Implants Plastic Surgery – Types, Cost, Recovery, & Risks
Breast Implants Plastic Surgery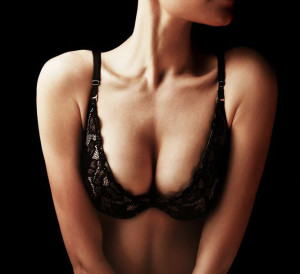 Breast implant surgery is a procedure performed by a cosmetic surgeon to enhance the size and shape of the breasts. In some cases, the procedure may also be performed for reconstructive purposes. In recent years, breast implant surgery has emerged as one of the most sought-after cosmetic procedures in the US.
Advancements in surgical techniques and innovative, FDA-approved breast implant qualities have made the procedure safer and more effective. Dr. Brian J. Parker provides breast implants and other plastic surgery procedures to patients in Las Vegas and surrounding communities.
Types of Implants
Saline and silicone gel based implants are used in breast implant surgery.
Saline Implants
Saline-filled implants have a shell made of silicone, and the inner core is filled with sterile salt solution. These implants are completely biocompatible, and do not cause any harm to the body in the event of implant leakage. The incision required for implant placement can be smaller because the implant can be filled with saline solution after its surgical insertion.
Silicone Implants
Silicone implants have an inner core filled with silicone gel material, which gives a soft touch and natural feel of the breast tissue to the implant. Highly cohesive silicone implants are available today, which are FDA approved and considered very safe for this breast implant cosmetic surgery.
Cost of Implant Surgery
The average cost of breast implant surgery in the US can range from $5,000 to $10,000. The actual cost will depend on a number of factors, including the type of implants chosen. Health insurance will usually not cover the cost of cosmetic breast enhancement, but patients can explore various financing options available at low interest rates.
Procedure
The FDA has stipulated that a woman may undergo breast augmentation after the age of 18 to receive saline implants, or 22 to receive silicone implants. It is important to choose an experienced and highly trained plastic surgeon to achieve the desired results with breast augmentation. Dr. Parker receives patients from Las Vegas and nearby areas for breast implant surgery.
Breast implant procedure is usually performed on an outpatient basis, but a few patients may need an overnight stay at the hospital. The surgery can be completed in about two hours. General anesthesia is usually administered, which ensures that the patient sleeps and remains pain-free through the procedure. The surgeon will begin the procedure by placing an incision below the breast crease, in the armpit, or around the areola.
Through the incision, a breast pocket will be created where the surgeon will place the implant below or above the pectoral muscle. Once the implant has been placed and adjusted into its position, the surgeon will close the incisions with sutures or skin adhesive.
Recovery and Risks
Most patients will be able to return to a normalized routine or go back to work in about 10 to 14 days following breast implant surgery. Initial risk of infection can be minimized with antibiotics as prescribed by the surgeon, and keeping the incision area clean. Patients who follow the surgeon's instructions diligently will be in a better position to achieve a full and speedy recovery.
If you would like to learn more about the plastic surgery procedures and treatments performed by Las Vegas Plastic Surgeon, Dr. Brian J. Parker by contacting us at (702) 240-9500.