Breast Implant Surgery Candidates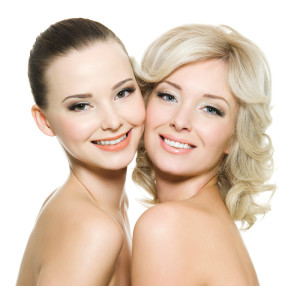 Breast augmentation cosmetic surgery ranks among the more popular aesthetic procedures in the US today. It enables women to enhance their breast appearance to the desired degree, and draw more happiness and satisfaction as well as a more confident personality. Plastic surgeon Dr. Brian J. Parker provides breast implants and other surgical procedures to patients in Las Vegas and surrounding communities.
Dr. Parker recommends this plastic surgery procedure only if the patient is fully suited for the surgery in all respects. While the candidates seeking this procedure may be very keen to improve their breast size, but breast augmentation may not be the right procedure for every woman. As an experienced cosmetic surgeon, Dr. Parker will evaluate the patient's condition during the initial consultation and then decide how the patient is placed to receive this surgery.
Age Condition Imposed by the FDA
The Food and Drug Administration has approved both silicone and saline breast implants for cosmetic breast enhancement. The condition attached to this approval is that the woman should be above the age of 18 to receive saline implant cosmetic surgery, and above the age of 22 to receive silicone implant procedure. Extensive studies have been performed and thousands of women have benefitted from these procedures in accordance with the FDA guidelines.
Breast Implants are not for Everyone
Some patients may not make sterling candidates for breast augmentation plastic surgery, even if they may be very keen to receive the benefits of this procedure. As an experienced cosmetic surgeon in Las Vegas, Dr. Parker will keep the patient's safety and aesthetic integrity as top priorities before recommending the surgery to his patients. Candidates who may be unsuitable for breast implants may include the following:
If the woman has an active infection in any area of the body that needs to be treated first.

If the symptoms of cancer or pre-cancerous growth have not been effectively resolved.

If the woman is pregnant or nursing a newborn.
Parameters for Consideration
The plastic surgeon will evaluate the following parameters to determine the suitability of a patient for breast implants:
Overall health status and previous health conditions.

Inherent healing ability, and whether it is restricted due to smoking, drinking or taking certain types of drugs.

History of breast procedures, if any.

The natural tendency of bleeding.

Immunity levels against infection.

Natural predisposition to developing capsular contracture.
Fantastic Candidates
Patients who present one or more of the following attributes might be called ideal candidates for breast augmentation:
Breast size is naturally small.

Breast size is close to normal, but the patient is keen to enhance the size for aesthetic considerations.

Breast volume loss has taken place following a pregnancy, nursing or weigh fluctuations.

Breasts are unevenly sized or asymmetrical.

Patient has been through mastectomy or breast injury, requiring breast restoration.
Patients with a positive frame of mind, clear aesthetic goals, and realistic expectations will typically end up achieving higher satisfaction levels from breast augmentation.
If you would like to learn more about the plastic surgery procedures and treatments performed by Plastic Surgeon, Dr. Brian J. Parker by contacting us at (702) 240-9500.