Breast Augmentation vs. Fat Transfer
Breast Augmentation vs. Fat Transfer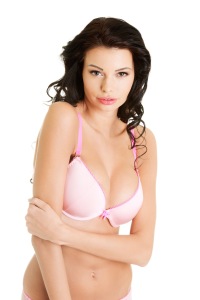 Breast augmentation is among the more sought after plastic surgery procedures in the US today. The procedure is designed to enhance the size and volume of breasts to make a woman appear more aesthetically appealing. When the procedure is performed by an experienced cosmetic surgeon, the results are highly safe and predictable. The surgery is commonly performed using saline or silicone breast implants.
However, in some cases, the plastic surgeon may consider using fat transfer technique to enhance the breast size. Dr. Brian J. Parker is a plastic surgeon providing breast enhancement and other procedures. Patients in Las Vegas and surrounding areas seeking cosmetic surgery may consult with Dr. Parker.
Safety Aspects
In any plastic surgery procedure, the topmost priority must be to ensure the safety of the patient and achieve the desired outcomes in a conservative manner with least exposure to risk and potential side effects. Patients may discuss various aspects of breast enlargement through implants as well as fat transfer technique. When performed by an experienced cosmetic surgeon, both treatment approaches score high on safety.
In case of breast augmentation using silicone implants, the safety concerns have been adequately addressed over the years. Superior qualities of highly cohesive silicone implants are now available that do not leak to other areas of the body in the event of implant rupture or damage. The FDA has approved silicone implants for women over the age of 21 years, and these implants are in fact more popular than traditional saline implants today.
In the case of fat transfer cosmetic surgery, one of the hurdles is that adequate medical research has not been conducted to determine the effectiveness and safety of the procedure for breast enhancement. Dr. Parker will address the patient's queries and concerns with regard to both breast implants and fat transfer procedures. Patients in and around Las Vegas have an opportunity to receive treatment from Dr. Parker.
Customizable Outcomes
Breast augmentation with implants is a highly customizable procedure. Breast implants are available in sizes ranging from 120cc to 960cc, and the patient can also choose between rounded and tear shaped implants, and various profiles and textures. The placement of implants and the location of incisions can also be chosen in accordance with the patient's aesthetic needs.
Fat transfer procedure for breast enhancement, however, suffers from limitations in terms of breast size. The degree of enhancement will depend on the amount of excess fat available in other parts of the body. While surgeons have been using fat transfer technique successful for enhancement of the gluteal area, chin and cheeks, but in case of breasts, the technique is not very popular as of now.
Length of Treatment
Breast implant procedure will be completed in a single operation. On the other hand, the fat transfer technique requires the patient to undergo multiple treatment sessions. In a single session, the surgeon may remove only a limited amount of fat for transfer. Skin expansion may also require an extra waiting period in case of fat transfer.
If you would like to learn more about the plastic surgery procedures and treatments performed by Plastic Surgeon, Dr. Brian J. Parker by contacting us at (702) 240-9500.