Breast Augmentation vs. Breast Lift
Breast Augmentation vs. Breast Lift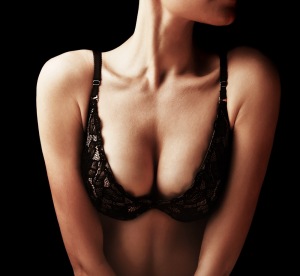 Breast augmentation and breast lift rank among the popular cosmetic surgery procedures for the breasts. While breast augmentation is primarily performed to increase the size and volume of breasts, breast lift is performed by a plastic surgeon to raise the position of breasts to a more youthful level and make them appear tighter and firmer.
In some cases, the cosmetic surgeon may recommend a combined procedure involving both implant surgery and lift. The final choice of procedure will be made by the patient in close consultation with the surgeon. Dr. Brian J. Parker is an experienced plastic surgeon providing both breast augmentation and breast lift plastic surgery procedures to patients in Las Vegas and surrounding communities.
Youthful Looking Breasts
Patients are usually very keen to increase the breast size to make the breasts appear more pronounced and attractive. One of the common questions a cosmetic surgeon will face from a patient is whether breast augmentation surgery will also help raise the position of breasts. The fact is that while breast implant cosmetic surgery may help lift the position of breasts marginally, but the procedure is not designed for this purpose.
Only patients who need marginal improvement in tightening and raising of breasts may benefit from breast augmentation. If the droopiness of the breasts is substantial, the patient can gain significant improvement only with breast lift plastic surgery. Patients in Las Vegas and other areas may consult with Dr. Parker to determine whether they may be more suited for breast augmentation or breast lift or a combined surgery.
Need for Breast Lift
Breast lift surgery may be recommended in the following conditions:
Breasts are heavily drooping and patient is keen to lift their position.
Nipples are pointing downwards.
Skin beneath the nipples cannot be seen when looking straight on at the breasts.
Patient wants to reduce the size of areolas.
Patient is unwilling to accept one size larger breasts.
Breast Augmentation with Lift
A combination of breast augmentation and breast lift procedures may be recommended depending on several factors. A plastic surgeon may consider the following conditions in a case where both procedures should be performed in conjunction:
Breasts are heavily sagging.
Patient wants to minimize the sagging, while increasing the breast size at the same time.
Patient wants larger sized breasts, including a more pronounced projection and roundness of the breast mound.
When breast lift is performed alone, it will tighten and firm up the breasts and raise their position to a more youthful degree. However, the fullness in the upper aspect of the breasts will not be achieved with this surgery. If the patient keenly desires upper aspect fullness along with breast lift, the surgeon may recommend a combined surgery including breast augmentation and lift.
Aesthetic requirements and goals of every patient are unique. The surgeon will make the right recommendation only after a detailed consultation with the patient. The patient's overall health condition and any history of breast surgery will also be considered.
If you would like to learn more about the plastic surgery procedures and treatments performed by Plastic Surgeon, Dr. Brian J. Parker by contacting us at (702) 240-9500.