Breast Augmentation Surgery Cost
Breast Augmentation Cost Las Vegas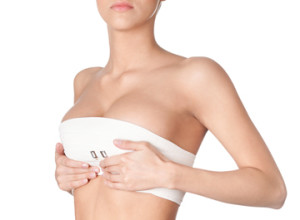 A cosmetic surgery is no longer something just for the rich and the famous. These days, many women  go to plastic surgeons to enhance their looks. While new-age, non-surgical treatments like Coolsculpting, Fraxel and  Venus freeze are growing popular, traditional cosmetic surgeries still have a lot of takers!  Plastic surgery procedures like breast augmentation, breast lift, liposuction, tummy tuck have had their fair share of followers for a while now. Coming to breast augmentation surgeries, a common question that is asked when someone decides to go under the knife is regarding the cost of the procedure.
Average breast augmentation cost considerations
A rough estimate of the surgical procedure can be made by being aware of the various costs aspects that affect it. Factors to take into consideration include:
Nature of the implants: Saline implants cost lesser when compared to silicone implants. As tempting as it might seem to choose implants that are more cost-effective, make sure you discuss with your surgeon as to which implants are ideal for your body.
Nature of operation: The cost of surgery varies based on the surgical technique used. A surgery that involves placing the implants in the under-chest muscle area costs more when compared to placing it above the chest muscle. While the former has its own advantages, talk it out with your plastic surgeon, regarding which surgery would suit you better.
Surgeon's fee: The expertise and credentials of a cosmetic surgeon greatly affect the cost of surgery. Considering how important a surgeon's role is in an augmentation surgery, do not compromise on a good surgeon just because he/she charges a higher fee.
Geographical location: The geographical location greatly affects the cost of your surgery. The cost of surgery varies from place to place. While the procedure might be slightly expensive in a metropolitan area, it might work out cheaper in a suburb. Irrespective of how the location affects the cost,  narrowing down on a surgeon with good credentials is important.
Anesthesia: Sedation prior to the surgery is done by administering anesthesia. Anesthesia charges are typically fixed.
Surgical facility fee: The standard of equipments, tests and facilities provided at the surgical center reflect on your bill too. Choose a facility with good standards for a smooth surgery.
While some costs like anesthesia, implants and surgical facility costs are fixed, it is hard to put a finger on a few other costs. Discussing the details with your surgeon can give you a better picture of the average cost.
Insurance and financing options
Most health insurances do not cover breast augmentation surgery as it is a cosmetic procedure. But many surgical facilities provide financing options that let you pay up the amount in installments over a period of time at a low interest rate. Some surgeons even suggest third party sources from where you can avail such financing options. Understanding the factors that affect the surgery cost and the available financing options you have can help in estimating whether the procedure works out within your budget.