$12 Billion Spent on Cosmetic Treatments in 2014: ASAPS Report
$12 Billion Spent on Cosmetic Treatments in 2014: ASAPS Report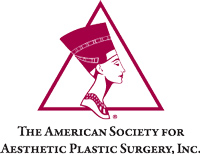 Aging, sun exposure, environmental factors, sedentary lifestyles, genetics and disease are common causes behind a woman or man's loss of aesthetic body appeal. Some develop sagging skin with obvious signs of aging, while others may develop excess fat deposits in certain areas of the body. Fortunately, cosmetic surgery and non-surgical cosmetic techniques have become advanced, and substantial aesthetic improvements can be achieved through a variety of procedures.
Dr. Brian J. Parker is an experienced plastic surgeon providing state of the art surgical and non-surgical aesthetic treatments. Dr. Parker provides customized procedures to suit the needs of a patient and helps them achieve their desired look. He receives patients from Las Vegas, NV and surrounding communities.
Growth of Cosmetic Procedures
In the last two decades, there has been a consistent rise in the demand for both plastic surgery and non-surgical aesthetic procedures. The American Society of Aesthetic Plastic Surgery (ASAPS) has brought out its annual multi-specialty data report that reveals strong growth trends in cosmetic procedures for both women and men.
According to the data provided in the report, the amount of money that Americans spent on cosmetic procedures in 2014 exceeded $12 billion. The figure was similar to that of 2013, revealing a consistency of high demand. Another evolving pattern that was noticeable in the ASAPS 2014 report was a growth in demand for men's cosmetic treatments.
Men's procedures have gone up by as much as 43% over the last five years in the US. For women's procedures, the strongest year on year increase in demand was registered for procedures performed by cosmetic surgeons, such as buttock augmentation (up by 89%) and labiaplasty (up by 49%).
Top Cosmetic Surgery Procedures
The top five aesthetic surgery procedures performed in 2014 on both women and men in the US included the following:
Liposuction (342,494 procedures)
Breast Augmentation (286,694 procedures)
Eyelid Surgery (165,714 procedures)
Tummy Tuck (164,021 procedures)
Rhinoplasty (145,909 procedures)
Dr. Parker receives patients from Las Vegas and nearby locations for both surgical and non-surgical cosmetic treatments. The highest demand in 2014 was recorded in liposuction surgery because of the new, less invasive surgical techniques in liposuction and very effective and predictable results. Breast augmentation took the second spot with a large number of American women selecting breast implants to enhance the size of their breasts.
Popular Minimally Invasive Treatments
The five most sought after minimally invasive treatments in 2014 included the following:
Botulinum Toxin (3,588,218 procedures)
Hyaluronic Acid Based Fillers (1,696,621 procedures)
Hair Removal (828,480 procedures)
Chemical Peel (484,053 procedures)
Microdermabrasion (417,034 procedures)
FDA approved injectable anti-aging treatments such as Botox and Dysport have maintained the number one position for several years, with nearly 3.6 million procedures carried out in 2014. Juvederm and Restylane, two hyaluronic acid based cosmetic filler treatments, remained the second most popular non-surgical treatment with 1.7 million treatments in 2014.
Analysts expect the demand for both surgical and non-surgical procedures to grow up consistently over the next few years, considering the current demand trends.
If you would like to learn more about the plastic surgery procedures and treatments performed by Plastic Surgeon, Dr. Brian J. Parker by contacting us at (702) 240-9500.