Rhinoplasty Surgeon Las Vegas
Rhinoplasty Surgeon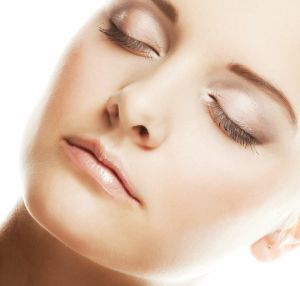 Rhinoplasty is a plastic surgery procedure designed to reshape or resize the nose or correct any functional aberrations. The procedure may appear relatively minor, but in fact it is a highly intricate cosmetic surgery. Even the slightest anomaly in the nose appearance can make a significant impact on the overall facial profile and harmony. Rhinoplasty treatment plan should take into account the proportion of other facial features in order to produce balanced and harmonious outcomes.
Functional comfort must be ensured at the same time so that there is no breathing obstruction or another functional concern later on. Considering all these requirements, it is important that rhinoplasty should only be performed by a qualified and experienced plastic surgeon. Dr. Brian J. Parker is a pre-eminent cosmetic surgeon providing state of the art rhinoplasty and other procedures to patients in Las Vegas and surrounding areas.
A Majestic Plastic Surgery Practice
Dr. Parker is the medical director and founder of Parker Plastic Surgery and Aesthetic Solutions. Due to his expertise and high success record in advanced plastic surgery procedures such as rhinoplasty, Dr. Parker has built a strong reputation for his practice. His family has earned a name for itself in the medical community in Las Vegas since the last nearly half a century.
Dr. Parker has ensured his office is equipped with cutting edge surgical technologies to deliver highly advanced solutions to the patients in a safe and conservative manner. The practice tries to maintain flexible hours to accommodate the needs of the patients, and all requests for consultation are addressed with speed and efficiency.
Academic Background
Dr. Parker pursued his undergraduate degree at the Brigham Young University, followed by a medical degree from the Chicago Medical School. He was selected among the few to receive training at the renowned University of California Los Angeles, UCLA. He completed his internship and residency in general surgery at UCLA. He further received training in cosmetic and reconstructive plastic surgery from the University of Wisconsin.
Commitment to Total Patient Satisfaction
Dr. Parker believes that plastic surgery is as much about the skills, training and experience of the surgeon as it is about their drive and passion to achieve excellence in every procedure. This is an inherent quality that cannot be acquired through education. Dr. Parker is driven by a singular motive of achieving complete patient satisfaction in every procedure he performs. He provides customized surgical solutions that are tailored to meet or exceed the patient's aesthetic goals and expectations.
Dr. Parker gives keen attention to the patient's innate aesthetic needs, and will recommend the most appropriate surgery and technique to match with those needs. He believes that a cookie cutter approach to cosmetic surgery cannot be in the best interests of a patient, and may not yield the most desirable outcomes. He stays constantly updated with the latest developments in surgical technologies and techniques in order to provide state of the art treatment options to the patient for rhinoplasty and various other surgical as well as non-surgical procedures.
If you would like to learn more about the plastic surgery procedures and treatments performed by Las Vegas Plastic Surgeon, Dr. Brian J. Parker by contacting us at (702) 240-9500.