Liposuction vs. Mini TummyTuck (Abdominoplasty) in Las Vegas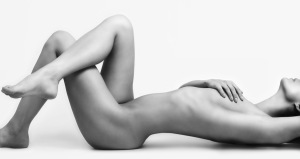 Liposuction and mini tummy tuck or partial abdominoplasty are cosmetic surgery procedures designed to enhance the contours around the abdomen. Both procedures have their own specific purpose for different patients, but in some cases, the cosmetic surgeon may decide to combine liposuction and mini tummy tuck to achieve more comprehensive results.
One of the common questions among patient looking to improve the appearance of the abdominal area will be whether liposuction or mini tummy tuck plastic surgery may be more suited in their case. An experienced surgeon will try to understand the patient's aesthetic goals closely and perform a detailed evaluation of the patient's condition before recommending the right treatment. Patients in Las Vegas and surrounding areas have an opportunity to receive these surgeries from Dr. Brian J. Parker who is an eminent plastic surgeon in the area.
Suitable Candidates
Liposuction cosmetic surgery may be more suited for candidates who suffer from excess fat deposits in the abdominal area that have become resistant to diet and exercise. The candidate should preferably have moderate and stable body weight to achieve desirable outcomes. The skin elasticity in the abdominal area should be fairly good so that when unwanted fat tissue is removed through liposuction plastic surgery, the skin will retract and continue to maintain its firmness.
The cosmetic surgeon may recommend a mini tummy tuck procedure for candidates who are unhappy with the appearance of loose skin below the navel area. This kind of skin laxity will typically occur due to aging or as fallout of pregnancy or significant weight loss. If the underlying muscles are still intact and strong, and excess accumulation of fat tissue has not occurred in the abdominal area, then a mini tummy tuck may be an equitable and tremendous solution. Patients seeking this procedure may get in touch with Dr. Parker, who is a well-known plastic surgeon in Las Vegas.
Procedures
The bright and sunny aspect about both liposuction and mini tummy tuck is that the procedures can be performed without general anesthesia in most cases. Liposuction, when it is performed with the tumescent technique, will involve only local anesthesia, and results can be very effective. Excess fat cells are dislodged by inserting a thin cannula through a small incision. Loose fat is then suctioned out with a syringe or suction pump attached to the other end of the cannula.
Mini tummy tuck primarily involves reduction of excess loose skin in the lower abdominal area. The procedure may be performed as a traditional surgery or involve the use of laser to remove excess skin. However, if the patient is keen to enhance the upper abdominal contours, or suffers from weakened underlying muscles, in such case a full tummy tuck surgery may have to be performed.
Recovery
Recovery in liposuction and mini tummy tuck will usually take about a week before the patient is ready to return to work. However, each case is unique, and if liposuction has been performed to remove substantial amount of fat, or both liposuction and mini tummy tuck have been combined, the recovery may be slightly longer.
If you would like to learn more about the plastic surgery procedures and treatments performed by Las Vegas, NV Plastic Surgeon, Dr. Brian J. Parker by contacting us at (702) 240-9500.