Las Vegas Tummy Tuck (Abdominoplasty) Surgeon
Tummy Tuck (Abdominoplasty) Surgeon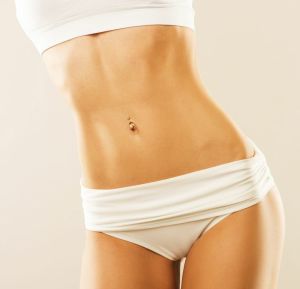 Abdominoplasty, popularly known as the tummy tuck, is a cosmetic surgery procedure designed to restore a firmer and flatter abdomen to enhance the body contours. Tummy tuck plastic surgery typically involves reduction of excess skin and fat tissue, and in some cases, may also require tightening of underlying weak or separated muscles.
Tummy tuck is a major procedure, and should be performed only by a qualified and experienced cosmetic surgeon. Dr. Brian Juel Parker is a well-known plastic surgeon providing tummy tuck and other surgeries. Dr. Parker receives patients from Las Vegas and surrounding communities for tummy tuck.
Conservative Yet Effective Approach
To begin with, Dr. Parker makes sure that only the right candidates are recommended a major cosmetic surgery procedure such as tummy tuck. If the fat deposits in the abdominal area are stubborn and do not respond to diet or exercise, only then it may be a resounding and judicious idea to consider tummy tuck plastic surgery procedure.
As an experienced cosmetic surgeon, Dr. Parker will carefully evaluate whether a patient needs only removal of loose skin and fat redistribution or muscle tightening as well. A unique, customized treatment plan will be developed to match with the specific needs of the patient. This ensures results that are conservative and yet highly targeted and effective. Patients in and around Las Vegas who are looking for a suitable tummy tuck plastic surgeon may get in touch with Dr. Parker's office.
Qualifications and Training
Dr. Parker is a native of Las Vegas, and belongs to a family that been associated with the region's medical community since the 1960s. He is the founder and medical director of Parker Plastic Surgery and Aesthetic Solutions. Dr. Parker began his academic pursuit with an undergraduate degree in Business from the Brigham Young University.
He followed it with a medical degree from the Chicago Medical School, where he was selected among a few aspirants to pursue an advanced training at the pre-eminent University of California Los Angeles (UCLA). At the UCLA, he completed an internship and residency in general surgery. Finally, he went on to acquire advanced skills in plastic and reconstructive surgery with training at the University of Wisconsin.
Personalized Care and Attention
As a policy of Dr. Parker, every effort is made at his office to accommodate plastic surgery consultation requests quickly within a maximum period of two weeks. The work hours at the practice have an element of flexibility to ensure that patients with specific time constraints can be accommodated by receiving them at the practice early or staying late to perform the procedure.
Dr. Parker provides consultations two times in the week, and schedules surgeries another two or three days as needed. Personalized assistance is provided in the form of transportation arrangements or support with financial credit to patients who may need them. The facility includes three highly advanced operating rooms fitted with state of the art equipment, including latest laser technologies. Dr. Parker personally ensures that every patient receives best in class surgical care, irrespective of the type of surgical procedure involved.
If you would like to learn more about the plastic surgery procedures and treatments performed by Las Vegas, NV Plastic Surgeon, Dr. Brian J. Parker by contacting us at (702) 240-9500.