Las Vegas Plastic Surgeon for Body Contouring
Body Contouring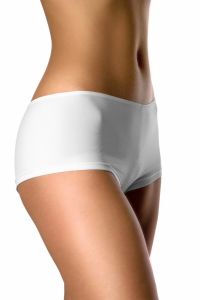 Body contouring cosmetic surgery procedures can help a person achieve a more well-defined and enhanced body appearance. These procedures produce very effective results for patients who are bothered by unwanted fat accumulation in certain areas of the body or sagging skin, which can occur due to aging, sedentary lifestyle, or genetic factors. A number of body contouring plastic surgery procedures are available today, which employ cutting edge surgical and non-surgical technologies.
Body contouring surgery should be performed by an experienced cosmetic surgeon in order to achieve the desired outcomes in a safe and conservative manner. Even in case of non-invasive body contouring, the procedure should be performed by a certified expert at a recognized facility. Dr. Brian J. Parker is an experienced plastic surgeon providing a range of body contouring procedures to patients in Las Vegas and surrounding areas.
Procedures
As a medical director and founder of Parker Plastic Surgery and Aesthetic Solutions, Dr. Parker is committed to providing safe, proven and effective body contouring and other cosmetic surgery as well as non-surgical procedures to his patients. Dr. Parker hails from a well-known family of medical experts, which has served the community since the last fifty years. Dr. Parker offers the following body contouring plastic surgery and non-invasive treatment options to his patients in and around Las Vegas:
As a dedicated plastic surgeon, Dr. Parker stays abreast with the latest advances and innovations in the area of body contouring and other aesthetic procedures. He ensures that his patients seeking body contouring in Las Vegas have access to most advanced technologies and techniques in order to achieve highly desirable, natural looking outcomes with the least amount of discomfort and downtime involved.
Education and Training
Dr. Parker received an undergraduate degree in Business from the Brigham Young University. Thereafter, he chose to pursue a degree in medicine at the Chicago Medical School. Here he was selected as one of the few candidates to go on for further training at the prestigious University of California Los Angeles, UCLA. Dr. Parker completed his internship and residency in the area of general surgery.
Dr. Parker followed it up with advanced training in the cosmetic and reconstructive surgery at the University of Wisconsin. He has employed the surgical skills and training acquired during his education years to the fullest extent at his practice. Dr. Parker also continually updates his knowledge about the latest developments in the area of plastic surgery in order to provide cutting edge invasive and non-invasive body contouring and other aesthetic solutions to his patients.
Customized Treatment Approach
Dr. Parker believes that plastic surgery is as much of science as it is an art. Each patient's physical anatomy as well as aesthetic goals are unique, and best results can be achieved when the treatments are tailored to meet those needs individually. Therefore, Dr. Parker provides customized surgical and non-surgical solutions to achieve the highest patient satisfaction in every procedure.
If you would like to learn more about the plastic surgery in Las Vegas and treatments performed by Las Vegas Plastic Surgeon, Dr. Brian J. Parker by contacting us at (702) 240-9500.