Las Vegas Laser Vein Removal Medical Spa
Laser Vein Removal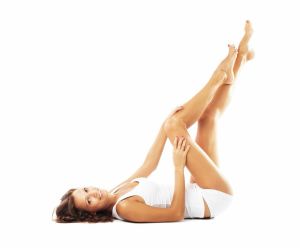 Laser treatments for the removal of varicose and spider veins are advanced techniques to achieve the desired results without cosmetic surgery. Laser technology can target the diseased veins individually and produce more precise as well as conservative outcomes as compared to plastic surgery.
Dr. Brian J. Parker is a dedicated cosmetic surgeon providing innovative and advanced treatments for the removal of varicose veins and spider veins. Patients who are keen to seek effective solutions such as laser vein removal in Las Vegas from a reputed plastic surgeon have an opportunity to receive treatment from Dr. Parker.
Procedure
Using laser technology, the treatment provider will target the varicose veins with a highly focused beam of light. The intense heat generated through the laser energy in a concentrated area will cause the vein to collapse, and result in formation of scar tissue. As the vein closes, its blood supply is blocked, causing it to disintegrate. This vein will gradually disappear in a natural way, yielding smoother skin in the treated area.
In case of smaller varicose veins and spider veins, a simple laser treatment can suffice. The target is to remove veins that exist just beneath the skin's surface. Multiple laser sessions that are scheduled about six to 12 weeks apart will help achieve the desired goals of the patient. As an experienced plastic surgeon, Dr. Parker will evaluate the patient's condition before recommending the appropriate laser treatment for his patients in Las Vegas and other areas.
Endovenous Laser Treatment
If the varicose veins are prominent in the legs, the cosmetic surgeon may recommend endovenous laser treatment. This technique involves the passing of a laser fiber through a thin catheter directly into the diseased vein, while the treatment expert monitors the vein on an ultrasound screen.
This procedure can effectively disintegrate the major varicose veins, and pave way for their gradual removal. Laser treatments are relatively less painful, more efficient and involve shorter downtime when compared to traditional solutions such as vein ligation and stripping. Endovenous laser treatment will only involve local anesthesia or mild sedation.
Recovery
Following the laser vein treatment, the patient will be in a position to walk immediately. The recovery period is typically brief. In case of a simple laser treatment, the patient may be able to go back to normal activities and work almost immediately. However, in case of an endovenous laser treatment, the patient may need rest for a day or two. The treatment provider will recommend the patient to wear compression stockings for at least one week or more to ensure faster recovery.
Effectiveness of Laser Treatment
Over the last two decades, laser technology has evolved dramatically. Simple laser treatments have become clean & safe and produce striking and awesome outcomes in the case of vein removal. The success rate of endovenous laser treatment in closing the targeted vein is as high as 94 percent.
In a rare case, if the vein is not closed successfully, a second treatment may be performed. The most sparkling results are achieved when the procedure is performed by an experienced and poignant laser treatment provider.
If you would like to learn more about the plastic surgery procedures and treatments performed by Las Vegas Plastic Surgeon, Dr. Brian J. Parker by contacting us at (702) 240-9500.