A Mommy Makeover with Dr. Parker in Las Vegas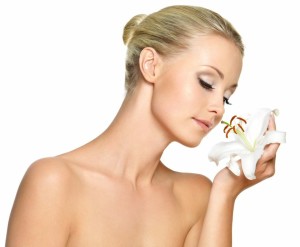 Parker Plastic Surgery and Aesthetic Solutions is a state of the art facility for cosmetic and reconstructive procedures in Las Vegas. The facility is headed by Dr. Brian Juel Parker, who is an experienced surgeon for several advanced surgical and minimally invasive treatments.
Dr. Parker received his medical degree from the Chicago Medical School and was among the chosen few to receiving training at the prestigious UCLA. After completing his internship and residency in general surgery, Dr. Parker received training in cosmetic and reconstructive surgery at the University of Wisconsin.
What is a Mommy Makeover?
Mommy makeover is a comprehensive cosmetic surgery procedure designed for moms who are keen to restore their youthful and attractive figure following a pregnancy and breastfeeding. A mother's body will usually undergo significant physical changes after childbirth and nursing. She may accumulate excess fat tissue and loose skin around the waist during pregnancy, which may not go away later on with diet or exercise.
Some mothers lose breast volume, while others may gain excess breast size. Fat deposits and sagging skin may occur at specific areas in the body, which may make the body appear disproportionate or unshapely. Mommy makeover is an effective procedure for moms who wish to restore their pre-pregnancy body. The procedure combines two or more plastic surgeries to achieve the desired results.
The right combination of procedures for mommy makeover will be decided together by the surgeon and the patient, while taking into account the patient's needs and aspirations, and her general health condition and body features. Experienced plastic surgeons customize the procedure in a safe, conservative, and effective way to achieve maximum patient satisfaction.
Key Procedures
Some of the typical procedures that are usually included in a mommy makeover are described below. These are the most important procedures that can make a substantive difference and help restore the shape, proportion and overall appearance of the mom to her pre-pregnancy days.
Tummy Tuck
Abdominoplasty or tummy tuck is commonly included in a mommy makeover because many moms experience an increase in fat deposits in the abdominal area. Skin in the tummy may also become loose as it remains stretched during pregnancy. Stubborn fats and sagging skin may not respond to diet and exercise.
In such cases, the plastic surgeon will recommend tummy tuck along with other procedures in a mommy makeover. Stretch marks may not go away with tummy tuck plastic surgery, but in some cases, they may reduce because of skin tightening to make the tummy appear flat and firm.
Breast Enhancement
Many moms suffer from a natural loss of breast volume following a pregnancy and nursing. Breasts tend to lose their firmness and become saggy and deflated. If a mom is keen to restore the breasts to a fuller size, breast augmentation may be included in a mommy makeover.
This procedure involves placement of silicone gel or saline solution based implants underneath the breast tissue. This is an effective surgical procedure to provide the desired size of breasts in accordance with the rest of the body.
Breast Reduction
Every mother's body may respond differently to pregnancy and nursing due to various factors. Some moms develop heavier than desired breasts, which may appear disproportionately large compared to the rest of the figure.
Oversized breasts may also cause restriction of movement, pain and discomfort. Breast reduction cosmetic surgery can remove excess fat deposits and loose skin to make the breasts lighter, more firm and youthful looking.
Breast Lift
Sometimes the plastic surgeon may recommend breast lift along with breast enhancement or reduction procedures. In some other mommy makeovers, breast lift may be the only breast surgery required. This is a relatively lesser invasive procedure to improve the shape and position of sagging breasts.
It raises the breasts to make them appear more youthful and firm. If the nipples are pointing downwards or the areolas have enlarged following pregnancy and nursing, breast lift can reposition the nipples and make the areolas smaller.
Liposuction
Liposuction is one of the common procedures in a mommy makeover. It is a fat reduction technique that involves insertion of thin tubes or cannulas to suck out excess subcutaneous fat from targeted areas. It improves overall proportion and enhances contours. Typical areas for liposuction include hips, buttocks, thighs, arms, neck, chin, cheeks, inner knee, calves, and ankles.
Liposuction is goes well with other procedures such as abdominoplasty or breast implants. It is recommended as a part of a mommy makeover when the fat deposits do not respond to diet or exercise.
Dr. Brian Juel Parker heads the Parker Plastic Surgery and Aesthetic Solutions in Las Vegas. The facility provides proven and effective cosmetic surgery and reconstructive surgery procedures. Dr. Park is a trained and experienced cosmetic surgeon for mommy makeover and other plastic surgeries.