Facelift Plastic Surgeon in Las Vegas
Facelift Plastic Surgeon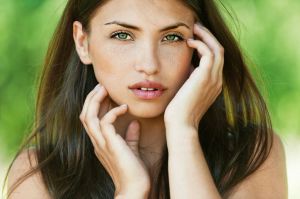 Face is the most prominent part of the body from an aesthetic perspective. If the facial skin begins to sag or develops wrinkles, lines and folds, it will become quickly visible and may make a person appear older than their actual age. Therefore, a large number of men and women are keen to find cosmetic surgery treatment options to reduce the signs of aging on the face.
To achieve success in a procedure such as facelift plastic surgery, it is important to choose the right cosmetic surgeon with sufficient experience in performing such procedures. Dr. Brian Juel Parker is a highly trained and experienced plastic surgeon providing facelift and other procedures to patients in and around Las Vegas.
Combining the Principles of Art and Science
Dr. Brian Parker believes that every cosmetic surgery procedure such as facelift should be approached as a combination of art and science in order to achieve the optimal results. Dr. Parker use his natural sense of art and aesthetics to produce outcomes that are attractive, natural looking, subtle, and yet make a dramatic difference to rejuvenate the face.
At the same time, he endeavors to make the facelift plastic surgery procedure safe, long lasting and sustainable by using the highest surgical skills and advanced techniques. As a cosmetic surgeon, Dr. Parker achieves very high patient satisfaction levels because of this combination. Patients in Las Vegas and surrounding communities who are looking for a facelift plastic surgeon may consult with Dr. Parker.
Academic Background
Dr. Parker is the founder and medical director of Parker Plastic Surgery and Aesthetic Solutions. He is a native of Las Vegas, and belongs to a family that has served the cause of medical science for almost 50 years. Dr. Parker began his academic journey with an undergraduate degree in Business from the Brigham Young University.
He went ahead to pursue his medical degree from the Chicago Medical School, where he was selected among a few candidates to go on for advanced training at the prestigious University of California Los Angeles (UCLA). Here he completed his internship and residency in general surgery. Dr. Parker finally received additional training in cosmetic and reconstructive plastic surgery at the University of Wisconsin.
Patient-centric Approach
Dr. Parker and his team of friendly and professional staff make sure to put the patient at the center of every decision they take at the practice. Most of the requests for plastic surgery consultation are accommodated within two weeks or less at the practice as a policy encouraged by Dr. Parker. His goal is to deliver state of the art treatment to every patient as quickly as they need it.
Dr. Parker has ensured that the working hours are kept flexible enough to suit the convenience of patients who may need to visit early or late as the case may be. He personally provides consultations two times a week at his office, and reserves two days for surgeries in the week, including a third day at times. Arrangements for transportation and financial credit may also be supported as per the patient's requirements.
If you would like to learn more about the plastic surgery procedures and treatments performed by Las Vegas, NV Plastic Surgeon, Dr. Brian J. Parker by contacting us at (702) 240-9500.