Breast Reduction Cost
Breast Reduction Procedure – Las Vegas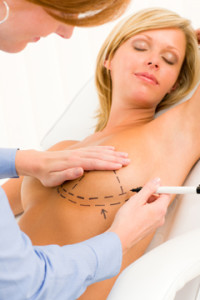 A medical procedure that reduces tissue, skin and fat from breasts that are disproportionate to the rest of a woman's stature is called breast reduction.
Plastic surgery of breasts may also be considered for medical reasons such as pain in the neck or back, apart from aesthetic or self-esteem reasons. Sometimes, breast reduction is sought by those who have earlier undergone breast augmentation and are seeking to get their breasts reshaped.
You need to seek an appointment with your plastic surgeon in your Las Vegas neighborhood before you decide on surgery. Brian J. Parker, MD and founder of Parker Plastic Surgery and Aesthetic Solutions, an expert in cosmetic surgery will seek your family history and medical records before deciding on the next course of action.
What does breast reduction involve?
Breast reduction cosmetic surgery lasts anywhere between two and five hours. The plastic surgeon will make incisions around your nipple and on the breast. Brian J. Parker, MD and his team of cosmetic surgeons will then take out excess tissue and fat before the nipple is placed again. Both breast augmentation and reduction are major surgeries, and your cosmetic surgeon in Las Vegas will advise you to take plenty of rest after surgery. You will be asked to take painkillers and wear a surgical bra for a stipulated time after the surgery.
Apart from plastic surgery, there are also non-invasive methods such as coolsculpting, venus Freeze and fraxel laser which are FDA-approved methods. Coolsculpting is a preferred option for those suffering from gynecosmastia, which is the appearance of male breasts or tissue. Coolsculpting, called cryolipolysis in medical terminology, uses a device that kills fat cells locally, without damaging the skin. Venus freeze procedure also uses a device, but one that shrinks fat cells instead of killing them. Fraxel laser, as the name suggests, uses laser technology to remove stretch marks on the thighs, hips or breast region.
Your Las Vegas plastic surgeon could recommend one of these procedures or a combination of all of them for breast reduction.
Breast reduction cost
The cost of breast reduction procedure depends on the kind of treatment you choose, invasive or non-invasive, day-care or in-patient. Surgery costs could be at least $4,000 and go up to $15,000 or more, depending on which facility in the United States you choose and the amount of tissues to be removed. Costs could include your plastic surgeon's fee, the anaesthesia charges and a certain rate for the facility that is being used. You could talk to Brian J Parker's team to find out what options are available in his Las Vegas facility, and then get a quote from his office based on your specific requirements.
If the surgery is being carried out for medical reasons, some companies offer insurance cover, so check on that with your surgeon before you undergo the procedure. Also, there are lenders from whom you can borrow loans for the procedure; your surgeon's office could offer more information about such lenders. Non-invasive treatments could cost much less; the cost package depends on many variables including area of breast to be treated, amount of excess tissue and the number of sessions.