Breast Implants Surgery Las Vegas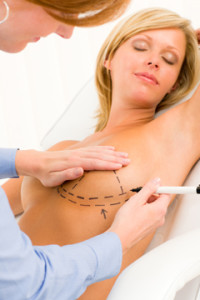 Breast augmentation, clinically known as augmentation mammaplasty, is a plastic surgery procedure designed to increase the size of female breasts through surgical insertion of breast implants. Over the last several years, breast implant cosmetic surgery has emerged as a highly sought after procedure in the country.
Advanced surgical techniques and improved breast implants qualities approved by the FDA have made the procedure more effective, safer, and aesthetically more appealing. Plastic surgeon, Dr. Brian J. Parker, provides breast implant cosmetic surgery to his patients in and around Las Vegas, NV.
Need for Breast Implants
Women may need breast implants for various reasons, but the most important reason is aesthetic enhancement. The cosmetic surgeon will evaluate whether a patient is a magnificent candidate for this procedure before recommending breast implant surgery. Most patients may need breast implants for one or more of the following reasons:
The patient has naturally smaller sized breasts due to heredity or other reasons, and is keen to improve the size.
The patient wants to increase the size of normal looking breasts just for her personal aesthetic needs.
The breasts are uneven in size or shape, which can be improved with breast implants.
The woman has lost breast volume following a pregnancy or breastfeeding, and is keen to regain her pre-pregnancy breast size.
The patient has lost breast tissue following a mastectomy or breast injury and needs breast reconstruction.
Procedure
Breast implant plastic surgery is typically performed under general anesthesia or IV sedation with local anesthesia. The duration of the procedure may range from one to three hours, and in most cases the patient can go back home the same day. The cosmetic surgeon may place an inframammary, transaxillary or periareolar incision, as per the treatment plan prepared in advance. An experienced surgeon will place the incisions discreetly to keep the scars inconspicuous.
The surgeon will create a breast cavity through the incisions for the placement of saline or silicone breast implants. The type, size, shape, and texture of implants will be chosen at the time of treatment planning in consultation with the patient. Dr. Parker makes sure that the best decisions are taken to match with the patient's personal aesthetic needs. Patients in Las Vegas and surrounding communities may consult with him for breast augmentation and other cosmetic surgery procedures.
Recovery
The immediate post-surgical recovery period will be about one to two days, followed by a period of reduced activity for about three to five days. Pain and soreness will subside largely within a week, but swelling will disappear gradually over a period of several weeks. The patient may be able to go back to work after a week or 10 days, but any kind of heavy weight lifting or vigorous physical activities involving strain on the arms, shoulders, and breasts should be avoided for at least four weeks.
Results
Incision lines with fade over time, and full effects of the plastic surgery will appear as the swelling resolves completely. The results of breast implant surgery can last for many years, and replacement of implants is also possible in most cases with revision procedures in the future.
If you would like to learn more about the plastic surgery procedures and treatments performed by Plastic Surgeon, Dr. Brian J. Parker by contacting us at (702) 240-9500.