Breast Augmentation Surgery Las Vegas
Breast Augmentation Surgery Las Vegas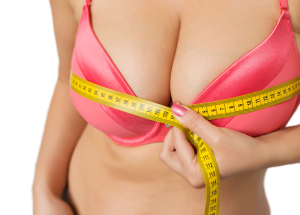 Breast augmentation surgery is performed to make breasts look appealing. In the past 18 years since records have been maintained about cosmetic surgery procedures, breast augmentation surgery has emerged as the most popular surgical procedure sought out by women with around 286,694 procedures undertaken in 2014 alone. Breast augmentation procedures in Las Vegas and elsewhere include using breast implants to enhance size and shape of the breasts and also to correct issues of asymmetrical breasts.  Women generally undergo this plastic surgery procedure after childbirth and breast feeding or after undergoing mastectomy procedures as these can lead to loss in breast volume.
Options available for breast augmentation  
Instead of accepting the details given by first cosmetic surgeon you visit, it is advisable to meet more than one doctor to have more information about choices available for implants and how these implants will change your appearance. Breast implants of different materials and sizes are available which have to be inserted into the body of a patient to provide natural looking results without causing any side effects. Since breast augmentation procedure is a very delicate and extensive procedure it has to be performed by an experienced cosmetic surgeon like Dr. Brian J. Parker who will help you make the right choices.
The breast augmentation procedure can last anywhere between 1-2 hours and is performed under general anesthesia. Patients in Los Angeles, CA can select the implant and also customize the procedure by asking the plastic surgeon to place the selected implant in a particular section of the breast. Depending on their aesthetic requirements and anatomy patients can also request Dr. Brian J. Parker M for incisions in specific part of the breast based on past experience.
Breast implants are placed under pectoral muscle area or behind breast tissue depending on the anatomy of the patient. The plastic surgeon makes incisions for breast augmentation in four areas called as transumbilical, inframammary, transaxillary and the periareolar region.  The average period of recovery for breast augmentation surgery is around 4-5 weeks though it differs from person to person based on their healing capacity.
Implants used in the cosmetic surgery
Silicone – This breast implant is pre-filled up with silicone gel that is closest in density to human tissue in the breast region. During the procedure the plastic surgeon places the right size of implant in an appropriate place within the breast region so that it will protrude from the body at a natural angle.
Saline Implant – These breast implants are filled with saline water solution after the implant is inserted into the body. This leaves a small incision within the implant which if not closed properly can lead to leakage when pressure is applied to that region.
The popularity of breast augmentation procedures is driven by its success rate. When a breast augmentation procedure is carried out by a skilled and experienced cosmetic surgeon who has in-depth knowledge about human body then the chances of you emerging confident and happy after the surgery increase.
If you would like to learn more about the plastic surgery procedures and treatments performed by Plastic Surgeon, Dr. Brian J. Parker by contacting us at (702) 240-9500.