Your Breast Augmentation Plastic Surgeon in Las Vegas
Breast Augmentation Plastic Surgeon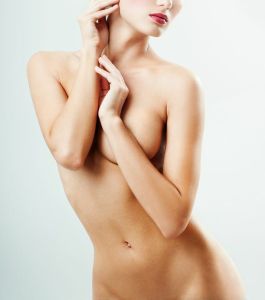 Breast augmentation ranks among the most sought after cosmetic surgery procedures in the US today. Advancements in surgical techniques, improvised breast implant qualities, and FDA approvals for highly cohesive silicone as well as saline implants have made this plastic surgery procedure safer and aesthetically more appealing.
The procedure should ideally be performed by an experienced cosmetic surgeon with a successful track record of breast surgeries. Dr. Brian J. Parker is a dedicated plastic surgeon in Las Vegas providing breast augmentation and other procedures. Dr. Parker enjoys a strong reputation and trust among his patients, and is completely focused to achieving the highest patient satisfaction in each case.
Customized Breast Implant Procedure
One of the distinct advantages with breast augmentation cosmetic surgery is that the procedure is highly customizable. An experienced cosmetic surgeon will ensure the breast implant type, size, profile, and texture, the location of incisions, and the placement position of implants are chosen in accordance with the unique aesthetic needs and breast anatomy of a particular patient.
As a committed Las Vegas plastic surgeon for breast augmentation, Dr. Parker will closely engage with the patient during the initial consultation to understand her innate aesthetic needs and expectations. The plastic surgery procedure will be tailored to match with those needs. This can help ensure outstanding aesthetic results, while making the procedure more sustainable, healthy, and long lasting.
Education and Training
Medical director and founder of Parker Plastic Surgery and Aesthetic Solutions, Dr. Parker is a native of Las Vegas, and hails from a family that has been a part of the medical community for nearly half a century. Dr. Parker received his undergraduate degree in Business from the Brigham Young University.
He followed it with a degree in medicine from the Chicago Medical School. Here he was chosen among a handful of aspirants to go on for advanced training at the University of California, Los Angeles (UCLA). He completed his internship and residency in general surgery at UCLA, and went on to hone his skills further with training in plastic and reconstructive surgery at the University of Wisconsin.
Commitment to Patients
Dr. Parker has made it a policy at his practice to accommodate every request for a plastic surgery consultation within two weeks or less. He is committed to providing best in class treatment to every patient at the earliest possible. The practice is also flexible enough to receive the patient early or stay late according to the patient's specific needs. Dr. Parker offers consultations twice a week at his office, and schedules surgeries for the day after consultation, or another day as required.
The helpful staff at the practice is available to assist new patients with scheduling of consultations and addressing all their queries in a professional and friendly manner. Dr. Parker's practice goes the extra mile to assist patients with arranging of transportation or helping with obtaining financial credit as needed. The facility includes three state of the art surgical rooms, equipped with innovative and advanced technologies, including some of the latest laser treatments.
If you would like to learn more about the plastic surgery procedures and treatments performed by Las Vegas, NV Plastic Surgeon, Dr. Brian J. Parker by contacting us at (702) 240-9500.