Making Breast Augmentation Work for You
Breast Augmentation Las Vegas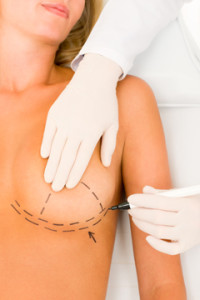 Dr. Brian Juel Parker is an experienced plastic surgeon providing a wide range of cosmetic surgery and non-surgical treatments for aesthetic enhancement. He hails from a family that has been associated with the medical profession in Las Vegas since the last five decades.
As the founder and director of Parker Plastic Surgery and Aesthetic Solutions, he makes sure that patients in and around Las Vegas receive state of the art treatments ranging from breast augmentation to breast lift and non-surgical treatments such as Fraxel, CoolSculpting and Venus Freeze.
What is Breast Augmentation?
Augmentation mammoplasty or breast augmentation is a surgical procedure to increase the size, volume, and fullness of breasts in proportion to the rest of the body. In recent years, breast implant procedure has emerged as one of the most sought after cosmetic surgical treatments. Patients who are dissatisfied with the natural size of their breasts, or suffer from moderately asymmetrical breasts have an opportunity to enhance the breast size with this treatment.
As an experienced cosmetic surgeon in Las Vegas, Dr. Parker may provide this procedure to the following patients:
Patients who have naturally small breasts that compromise the overall physical appearance and personality.
Patients who have normal sized breasts but have a desire to cosmetically enhance the size up to their required proportion.
Patients who have experienced loss of breast volume following a pregnancy or breastfeeding.
Patients who have moderately asymmetrical breasts.
Patients who have undergone a mastectomy after breast cancer or suffered loss of breast tissue due to an injury.
Consultation
During the initial consultation for breast implants, Dr. Parker will first examine and evaluate whether the patient is a good candidate for this plastic surgery procedure. The health condition, medical history, previous surgeries, and aesthetic needs and goals of the patient will be considered while determining the suitability of a candidate for breast augmentation. Sometimes a patient may not be willing or may not be fit for cosmetic surgery procedures.
In such cases, Dr. Parker may recommend non-surgical treatments such as CoolSculpting, Fraxel, and Venus Freeze, depending on the aesthetic needs of a patient. If the patient is well suited for breast enlargement surgery, Dr. Parker will discuss various aspects of the procedure, including the type of implants to be chosen, the location of incision and the placement position of the implants in the breast tissue. Once the treatment plan is finalized, the plastic surgeon will proceed with the procedure.
Saline vs Silicone Implants
The choice of breast implants can have a key impact on the final outcome of the procedure. Both saline and silicone gel implants have been approved by the FDA. Some patients prefer saline implants because in the event of implant rupture, the saline solution is biocompatible and gets absorbed in the body quite naturally. However, some patients do not feel comfortable with the appearance, touch and feel of the breasts with saline implants.
In such cases, the cosmetic surgeon may recommend silicone gel implants, which may be aesthetically better and provide a more natural appearance, touch, and feel. Silicone gel imitates natural breast tissue quite closely, which makes these implants a popular choice among patients. Latest and advanced qualities of implants make use of highly cohesive silicone gel, which does not spill over to other areas in the event of an implant rupture. That makes silicone implants as safe as saline implants.
Most patients can enjoy the results of breast augmentation procedure for many years. The fantastic or integral concept is that most implants come with a lifetime replacement guarantee from the manufacturers. Therefore, in the event of implant damage or rupture, the manufacturer will provide new implants free of charge.