Body Contouring Treatments in Las Vegas
Body Contouring Treatments in Las Vegas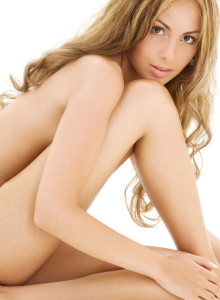 When excess fat tissue tends to accumulate in certain areas of the body, it can become resistant to diet or exercise over time. In such cases, an individual may have to choose between cosmetic surgery and non-surgical body contouring options to restore a more even looking contour. These treatment options have gained high popularity in recent years due to advancements in technology and high safety and predictability of results.
However, it is important to choose an experienced and standout plastic surgeon to achieve desirable results with body contouring. Dr. Brian J. Parker, who leads Parker Plastic Surgery and Aesthetic Solutions, is a pre-eminent surgeon providing state of the art body contouring procedures. Dr. Parker receives patients from Las Vegas and surrounding communities.
Treatment Options
Dr. Parker provides the following body contouring treatment options to his patients:
Tummy Tuck (Abdominoplasty)
Tummy tuck is a plastic surgery procedure designed to reduce excess fat and loose skin from the abdominal area. In some cases, the procedure may also include tightening of underlying weak abdominal muscles. Patients can regain a flatter and firmer tummy with this procedure. In a few cases, the surgeon may recommend tummy tuck in combination with another procedure such as liposuction while some other patients may only need a partial or mini tummy tuck surgery.
Venus Freeze
Venus Freeze is an advanced non-surgical technology that combines multi polar radio frequency (RF) energy along with magnetic pulse fields to achieve comprehensive body contouring outcomes. Venus Freeze can be used both for skin tightening and fat reduction in targeted areas of the body. The distinct feature of this procedure is the synergistic impact it produces by combining multiple energy sources to achieve more uniform and aesthetically appealing results.
CoolSculpting
CoolSculpting is an FDA-cleared non-surgical body contouring procedure aimed at reducing unwanted fat deposits from specific areas such as buttocks, thighs, abdomen, upper arms, back, calves, cheeks, and chin. The procedure involves a unique cooling process, which is designed to freeze the targeted fat cells to their death. The fat cells gradually disintegrate and get eliminated from the body, leading to a smoother, more even body contour.
Liposuction
Traditional liposuction surgery is a time-tested procedure to reduce excessive fat tissue from certain pockets of the body. The surgeon will place incisions in discreet locations in the targeted area, and insert a thin cannula through the incision to dislodge stubborn fat cells. These fats are then suctioned out through a syringe attached to the other end of the cannula. As an experienced cosmetic surgeon, Dr. Parker provides this procedure to patients in Las Vegas and nearby areas.
Ultrasound Liposuction
Ultrasound assisted liposuction surgery is relatively less invasive and more precise. A generator will produce ultrasonic waves, which gently penetrate into targeted area of the body to break up stubborn fat cells. The fat is liquefied in this process, which makes it easier to suction out. The procedure involves smaller incisions, and results in less conspicuous scarring. In most cases, the downtime with ultrasound liposuction will also be reduced in comparison to traditional liposuction.
If you would like to learn more about the plastic surgery procedures and treatments performed by Plastic Surgeon, Dr. Brian J. Parker by contacting us at (702) 240-9500.