Plastic Surgery Options in Las Vegas
Plastic Surgery Options in Las Vegas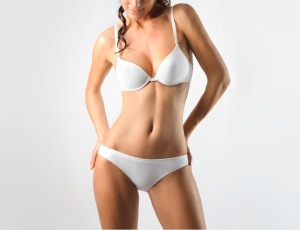 Every human being has an innate desire to look marvelous and remain youthful in appearance as long as possible. However, the stresses of everyday life, unbalanced diet, sedentary lifestyles, disease, environmental factors, genetics, and aging process take their toll and have an adverse impact on the overall aesthetic appearance. Fortunately, the advancements in plastic surgery have been able to address a variety of aesthetic issues for both men and women.
Millions of men and women are benefitting from outstanding, sterling, and concrete surgical procedures of the breast, body, and face. However, it is important to choose the right cosmetic surgeon with the necessary experience to perform a particular procedure successfully. Dr. Brian J. Parker is a pre-eminent plastic surgeon providing state of the art aesthetic surgery procedures to patients in Las Vegas and surrounding areas.
Key Procedures in Plastic Surgery
Some of the most important procedures in plastic surgery are described as below:
Face
Eyelid Surgery (Blepharoplasty)
Blepharoplasty or eyelid surgery may be performed for the upper or lower eyelids, or both. It can rejuvenate old and tired looking eyes by surgical removal of excess skin and fat from around the eyelids and reduction of bags beneath the lower eyelids.
Nose Reshaping Surgery (Rhinoplasty)
Rhinoplasty or nose reshaping cosmetic surgery can enhance the overall appearance of the face by simply making the nose more attractive and proportionately sized. It can also help correct functional or breathing issues in certain patients.
Facelift
Facelift surgery is designed to take several years off the patient's face and restore a younger looking facial appearance. It involves reduction of excess fat and skin as well as tightening of underlying facial muscles.
Forehead Lift (Brow Lift)
With age, the brows can become furrowed and make the face appear tired, old or angry. Forehead lift or brow lift can tighten the sagging skin around the brows, and restore a rejuvenated appearance of the forehead.
Ear Reshaping (Otoplasty)
Ear reshaping surgery or otoplasty is usually performed on children above the age of five years, but may also be performed on adults. It can improve the shape of overly sized or protruding ears.
Body
Tummy Tuck (Abdominoplasty)
Tummy tuck or abdominoplasty is a body contouring and fat reduction procedure designed to restore a tighter and flatter abdomen. Excess fat accumulation in the tummy and loose abdominal skin can be reduced with this procedure. In some cases, the weak or separated underlying abdominal muscles may also be tightened.
Liposuction
Liposuction surgery is a targeted fat reduction procedure that can help enhance body contours in specific areas of the body. Dr. Parker is an experienced plastic surgeon providing this procedure to patients in Las Vegas and other areas.
Breasts
Breast Augmentation
Breast implant surgery or breast augmentation is aimed at increasing the size and volume of the breasts by surgical insertion of saline or silicone implants in the breast tissue.
Breast Lift
Breast lift is a surgical procedure to tighten and raise the position of drooping breasts, and make them appear more youthful and shapely. The procedure may also be performed in conjunction with breast augmentation.
Breast Reduction
Some women may be unhappy with the excessively large breasts. This condition can be corrected with breast reduction surgery that involves removal of excess breast tissue to make the breasts more proportionate to the rest of the body.
If you would like to learn more about the plastic surgery procedures and treatments performed by Las Vegas, NV Plastic Surgeon, Dr. Brian J. Parker by contacting us at (702) 240-9500.