Cosmetic Surgery Choices in Las Vegas
Cosmetic Surgery Choices in Las Vegas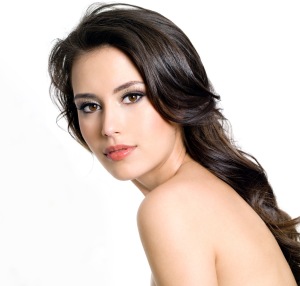 Aging, sun damage, environmental exposure, disease, and other factors can impact the overall aesthetic appearance of a man or woman. Signs of aging may become prominently visible on the face, or the body contours may become uneven with excess fat pockets and sagging skin. A number of cosmetic surgery procedures are available today to address these conditions successfully.
It is important to choose the most appropriate procedures according to the patient's physical condition and their personal aesthetic goals. Dr. Brian J. Parker is a leading plastic surgeon providing state of the art surgical treatment options. Dr. Parker receives patients from Las Vegas and surrounding communities for a wide range of aesthetic procedures.
Major Cosmetic Surgery Procedures
Breast Augmentation
Breast augmentation is one of the most sought after surgical procedures today. It involves surgical placement of saline or silicone breast implants to increase the size and volume of breasts. The procedure is usually performed for aesthetic purposes, but in some cases, may also be a part of a breast reconstruction surgery.
Breast Lift
Breast lift is a plastic surgery procedure designed to raise the position of sagging breasts to a more youthful level, and to tighten and firm up the breasts. It usually also involves repositioning of areolas to a raised level.
Breast Reduction
Women who are bothered by the appearance of oversized breasts may choose to undergo breast reduction. The procedure involves surgical removal of excess breast tissue to make the breasts appear more proportionate to the rest of the body.
Tummy Tuck (Abdominoplasty)
Tummy tuck is a major aesthetic procedure aimed at restoring a flatter and firmer abdomen. It may involve reduction of excess fat and loose skin from the abdominal area, along with tightening of underlying abdominal muscles. As an experienced plastic surgeon, Dr. Parker provides this procedure to patients in Las Vegas and other locations.
Liposuction
Liposuction is a popular fat reduction surgery that can reduce excess fats from targeted areas of the body. The procedure is relatively less invasive and may also be combined with other procedures for improved body contouring results.
Eyelid Surgery (Blepharoplasty)
Upper or lower eyelid surgery or blepharoplasty can remove excess fat and loose skin from around the eyelids, and reduce the appearance of eye bags. It can make the eyes appear more rested and youthful.
Nose Reshaping Surgery (Rhinoplasty)
Rhinoplasty is a proven and effective procedure to enhance the shape or size of the nose to match with the rest of the facial features.
Facelift
Facelift surgery is one of the most sought after cosmetic procedures to reduce the signs of aging from the face. It can lift sagging skin, redistribute facial fat, and make the face appear smoother and rejuvenated.
Forehead Lift (Brow Lift)
Forehead lift or brow lift is designed to reduce wrinkles and loose skin from the forehead and around the brows. The procedure may be combined with facelift in some cases.
Ear Reshaping (Otoplasty)
Otoplasty or ear reshaping surgery may be performed on children or adults. It is designed to reduce the size or improve the shape of excessively large or protruding ears.
If you would like to learn more about the plastic surgery procedures and treatments performed by Las Vegas, NV Plastic Surgeon, Dr. Brian J. Parker by contacting us at (702) 240-9500.